When you think about it, most ghost stories also have elements of romance in them, don't they? Common ghost origin-stories tend to run one of three ways — a murder or misdeed has been committed, an unjust, sudden or premature death occurred, or the old standby: they died of a broken heart. Since New York City abounds with ghost stories, it makes sense that we'd have a lot of love stories here, too. And so in the spirit of Saint Valentine, who was very romantically beaten with clubs and beheaded on February 14th, we present here a short list of some of the most romantic ghosts in New York City.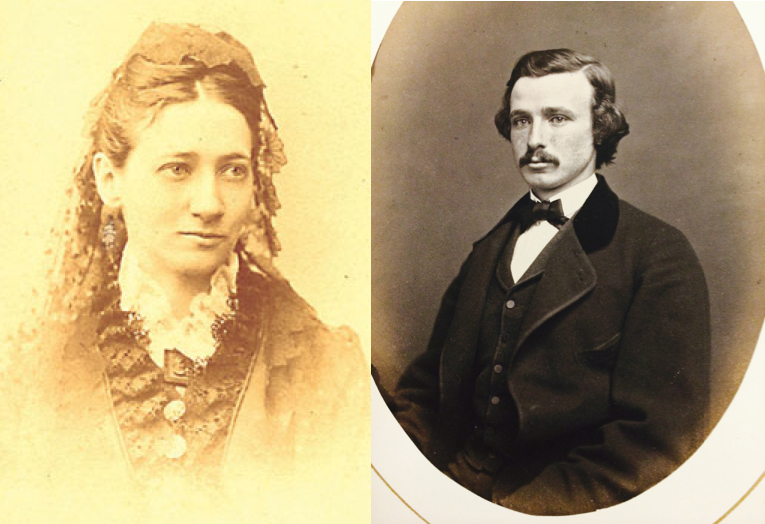 Many people are familiar with Gertrude Tredwell, the famous spinster ghost of the Merchant's House Museum. Born in 1840 to a wealthy merchant family on East 4th Street, Gertrude grew up and fell in love with a very dreamy doctor named Luis Walton. Walton, though, was a Catholic and Gertrude's strict Episcopalian daddy forbade the marriage. She never loved again. Gertrude pined away on East 4th Street until she died 1933. She still wistfully haunts her old home, which is now a museum. We'll talk about Gertrude and Luis in more detail on our special Valentine's Day edition of The Ultimate Greenwich Village Ghost Tour.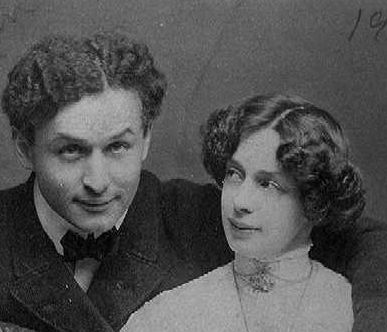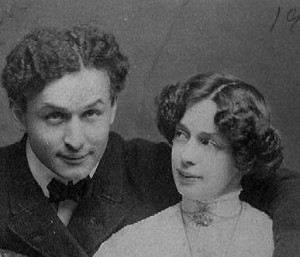 Harry Houdini and his wife Bess also fall into the category of romantic ghosts. Before Harry died, the two of them agreed on a secret phrase that one of them would transmit to the other after death through a medium, thus proving that spirit contact between loved ones was indeed possible. Sweet, no? We recommend you try it with all your best friends and loved ones. The only tricky part is that you can't write it down or share it with anyone else, so you'll probably forget it or get it mixed up with your Dropbox password. But give it a shot, and let us know if you make contact with any dearly departed spouses to prove definitively that life exists after death. There's way more to this story, but don't fear — we'll talk about it on our Ultimate Greenwich Village Ghost Tour too. You can also visit Harry at Machpelah Jewish Cemetery in Queens (Bess is buried at the Gate of Heaven Cemetery in Hawthorne, NY).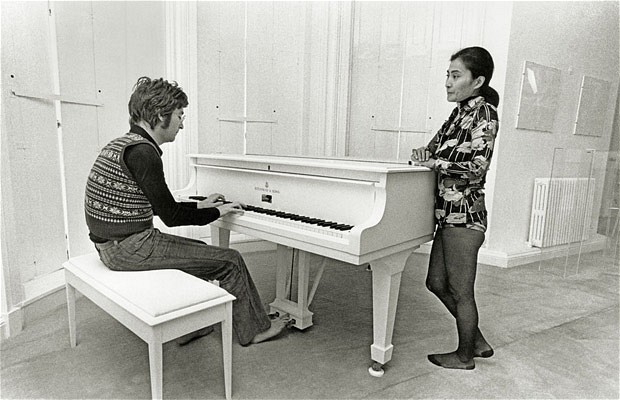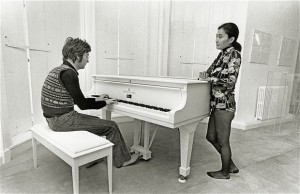 Another high profile NYC ghost is John Lennon, who has been said to visit his wife Yoko in the Dakota Apartment on at least one occasion. Most famously, his spirit appeared to her sitting at his white piano; he turned to her and said, "Don't be afraid. I am still with you."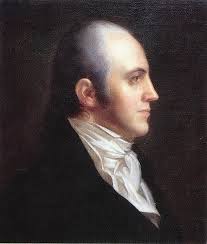 All these star-crossed lovers and adoring spouses are well and good, but if you like a little scandal with your romance, you can't do better than Aaron Burr. Burr's notoriety began with the trial of Levi Weeks in 1799, and if he'd been anyone else, would have climaxed around 1804 when he shot Alexander Hamilton. But because he was Aaron Burr, he kept on digging himself deeper into trouble. He attempted to start his own country in Louisiana and was tried for treason. Then he was exiled to France. Finally he finished it all up by marrying and then divorcing scandalous heiress Eliza Jumel.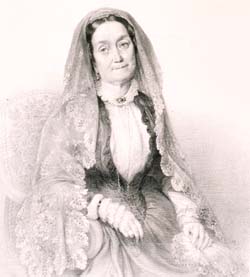 Burr is a fairly active ghost around town, having been variously spotted on the Battery, waiting for his daughter Theodosia's ship to come in (in the Burr family tradition of excellent luck, she was lost at sea) and at One If By Land, Two If By Sea restaurant in Greenwich Village (incidentally, voted the city's most romantic restaurant) and in various NYU buildings around West Third Street. Burr was an apparently pretty randy fellow in life, and he still seems to like the ladies in the afterlife: reports of him goosing co-eds and female diners have abounded for years. He seems to stay away from the Morris Jumel Mansion though, probably because his ex-wife Eliza haunts there.
Okay, maybe avoiding your ex for all eternity sounds less than romantic, but this is Boroughs of the Dead so you knew this list would stretch the boundaries of "romance" eventually.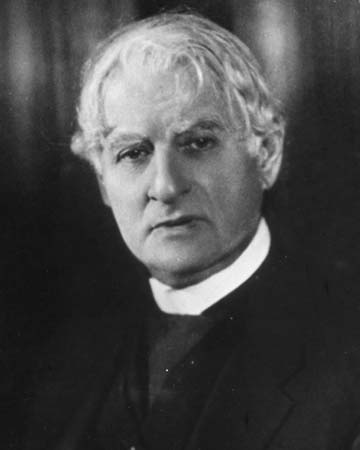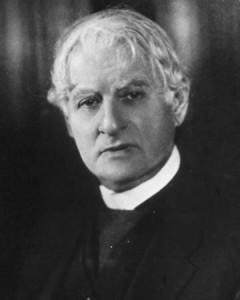 Moving into the even more lurid end of the spectrum, we have the notorious ghost of Broadway impresario David Belasco, who never met an ingenue he didn't want to… cast. Belasco still haunts his namesake theatre, sometime dressed in the kinky priest's cassock that earned him the nickname "Monk" in life. According to Playbill, he's as amorous as ever, once startling a female star in he dressing room shower.
For sheer numbers of women, though, you can't beat the Sheik! Rudolph Valentino had a youthful career as a taxi dancer, two wives, and loads of ladies throwing themselves at him while he was alive; after he died, tens of thousands of fainting, shrieking women mourned in the street in front of Frank Campbell's Funeral Chapel on the Upper West Side. The phrase "Latin Lover" was basically invented for this man, for goodness' sake, so he's synonymous with romance.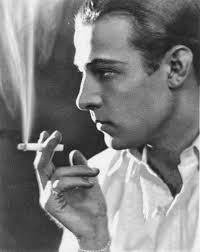 He also has a connection with Astoria, Queens. Valentino used to dine at the Astor Room when it was adjacent to Paramount Studios (now Kaufman Astoria Studios) back in the Roaring 20s; some say his specter still flits among the tables. Of course, his ghost has also been spotted in Los Angeles, so you never know. Tell us if you catch a glimpse of his bi-coastal ghost over oysters and martinis at the still-elegant Astor Room, and learn more about his death and afterlife on our Haunting Histories and Legends of Astoria tour, which starts up again this summer.
But what about ghosts in the other boroughs? We've got Queens represented here, and Manhattan amply covered, but are there any romantic ghosts in Brooklyn, Staten Island, or the Bronx? Of course there are.
Our definition of romance is going to get even more twisted here. We've written about the great love of Alva and Colonel Axtell before, but the broad strokes of the story are this:
In Colonial times, a British colonel and loyalist named William Axtell bought a mansion called Melrose Hall located in what is now the Flatbush section of Brooklyn, and moved in there with his fiancee. His fiancee was educated, graceful and beautiful, but she was not the one Axtell loved — alas, he was in love with her sister, Alva. He simply couldn't bear to be without her, and so he did what any man would do: built a secret chamber in his house and hid her away in there.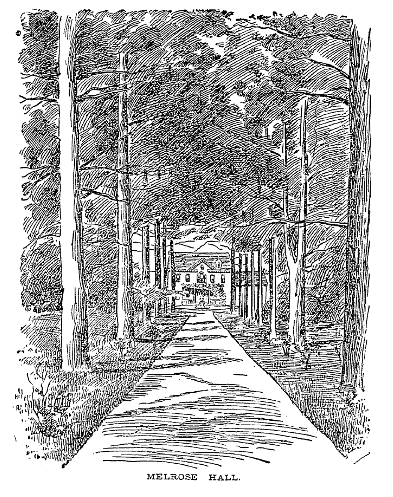 Only one other person knew about Alva: the slave woman who took care of her and brought her food. Alva would wait all day until the Colonel could slip away, and then he'd visit her upstairs in their secret sex chamber. One day, when the Colonel was away on an extended business trip, the slave woman died. There was no one to bring Alva food or drink, and so she starved to death. Let that be a lesson to you if you've secreted an illicit love away in a clandestine sex chamber: have some kind of food distribution buddy system in place. You know, like how you don't go swimming alone.
Does Alva haunt the site? She did at one point. The house was later purchased by Anna Carla Mowatt, an actress, who learned of the story of Alva, and wrote about it in her 18654 memoir, The Autobiography of an Actress. She affirmed that "a young girl had starved to death in that chamber and that her ghost wandered at night around the house." No word on whether the Colonel ever visited her, though.
The next story actually strains the definition of "ghost" a little bit, too, since there's no evidence of a spirit at unrest — but it was such a good story, and really had a Valentine's Day twist to it, so it was just impossible to resist.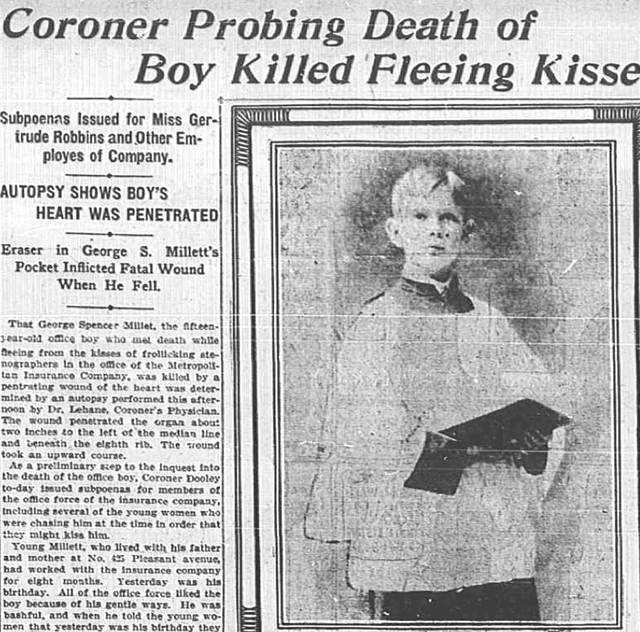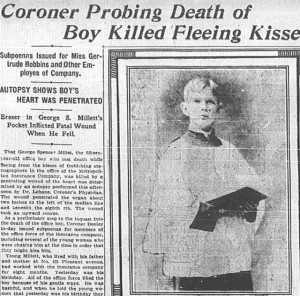 According to The New York Grimpendium by J.W. Ocker, in Woodlawn Cemetery in the Bronx you'll find the "Grave of a Boy Killed By Kisses." George Spencer Millet celebrated his fifteenth birthday the day after Valentine's Day, on February 15th, 1909. He was working as an office boy at the Metropolitan Life Building at the time, and according to Ocker, he was so popular with the ladies at the office that they chased him around on his birthday trying to "shower him with kisses":
"In the ensuing playful scuffle…George fell and then shouted out, 'I am stabbed!' He then went unconscious, bleeding profusely from the chest and dying soon afterward in an ambulance. Turns out, George had an ink eraser in his pocket, which in those days meant a pointed blade for scraping ink off paper. Somehow in all the well-meaning shenanigans, he had fallen on it and it had pierced his heart."
If you visit his grave in Woodlawn, you'll see the whole narrative spelled out on the tombstone, which reads "Lost life by stab in falling on ink eraser, evading six young women trying to give him birthday kisses in office Metropolitan Life Building."
We return to tradition with our final tale. On Staten Island today you can find a building known as the Old Bermuda Inn. Its website bills it as a place where "people dine, dance, and fall in love." They're not far off. It's the former Mersereau Mansion, a sumptuous, white pillared 19th century mansion built as a wedding gift for Martha Mersereau and her husband. In 1861, the Civil War would come along and sweep away Martha's beloved Mr. Mersereau. Martha fretted and paced and waited for her dear husband to come home, to no avail: he died in battle. She joined him not long afterward of the classic broken heart (told you this was a traditional story). Naturally she still roams the mansion's capacious hallways, waiting forlornly for her long-lost love who is never to return.
Drawing on the Inn's website again, we find the following account of her ghost:
"People have reported seeing Martha's silhouette in the window, as well as a figure walking around in the front part of the inn. Workers at the restaurant have reported strange noises and locked doors opening on their own."
An oil painting of Martha mysteriously caught fire during a recent renovation, which many have interpreted as her specter expressing its displeasure at the intrusion into her home. Like most true lovers, she would rather be left alone to await her one and only.