This Mother's Day, we're excited to offer our one-of-a-kind tour, "The Magic and Mysticism of Central Park," perfect for anyone looking for an activity beyond yet another brunch. Use offer code SPRING17 for 20% off!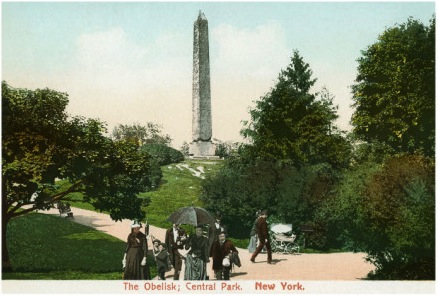 There's no more classic NYC experience than a stroll through the park in the full bloom of spring, but uncovering the hidden traces of the 19th century's spiritual revivals echoed in the landscape aesthetics of the park makes this walk an experience like no other. From Transcendentalism to Spiritualism, many of the spiritual movements of the time were strongly connected to the feminist and Suffragette and movements, all imbued with a powerful, independently female strength and social consciousness, as women like Victoria Woodhull, Margaret Fuller, and others called for women's direct contact with the spiritual, social, and political worlds in unprecedented numbers. The park itself was shaped by the Reform and health movements, in which woman had an enormous role.

This 1 hour and 45-minute walking tour delves deeply into sites such as Strawberry Fields, the Bethesda Terrace and Lake, Belvedere Castle, Cleopatra's Needle, the Ramble, and Conservatory Water, and explores the arcane, occult and spiritual side to Central Park.
On this tour you will discover:
Frederick Law Olmsted's Transcendentalism and the influence of Victorian-era spiritual revivalist movements on the landscape of the park
The secret and surprising story of Cleopatra's Needle and the mysticism surrounding this 3,500 year-old Egyptian obelisk
The mythical and mystical imagery of the lakes, ponds, and gardens
The symbolism of the park's structures and statuary, from the named gates to the Bethesda angel
Secret gardens, villages, and burial grounds
The Dakota's ghosts and the legacy of 19th century spiritualism on the modern city and park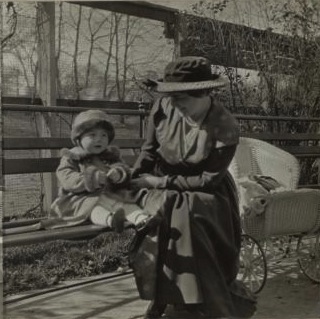 This special Mother's Day tour of Central Park is led by actress, writer, and tour guide Leanna Renee Hieber, author of multiple Historical Fantasy series for adults and teens, including the Strangely Beautiful saga, the Magic Most Foul saga and the Eterna Files saga from Tor/Forge. Most of her books are set in Victorian New York and all of her work deals with the supernatural, paranormal, Gothic and fantastical.
Recommended for: Anyone who loves Victorian-era NYC, spiritual and occult history, flowers, Olmsted, Vaux, and their mom.
Tour runs on Sunday, May 14th, 2017 at 3:00pm. Advance ticket purchase is highly recommended. CLICK HERE TO BUY TICKETS