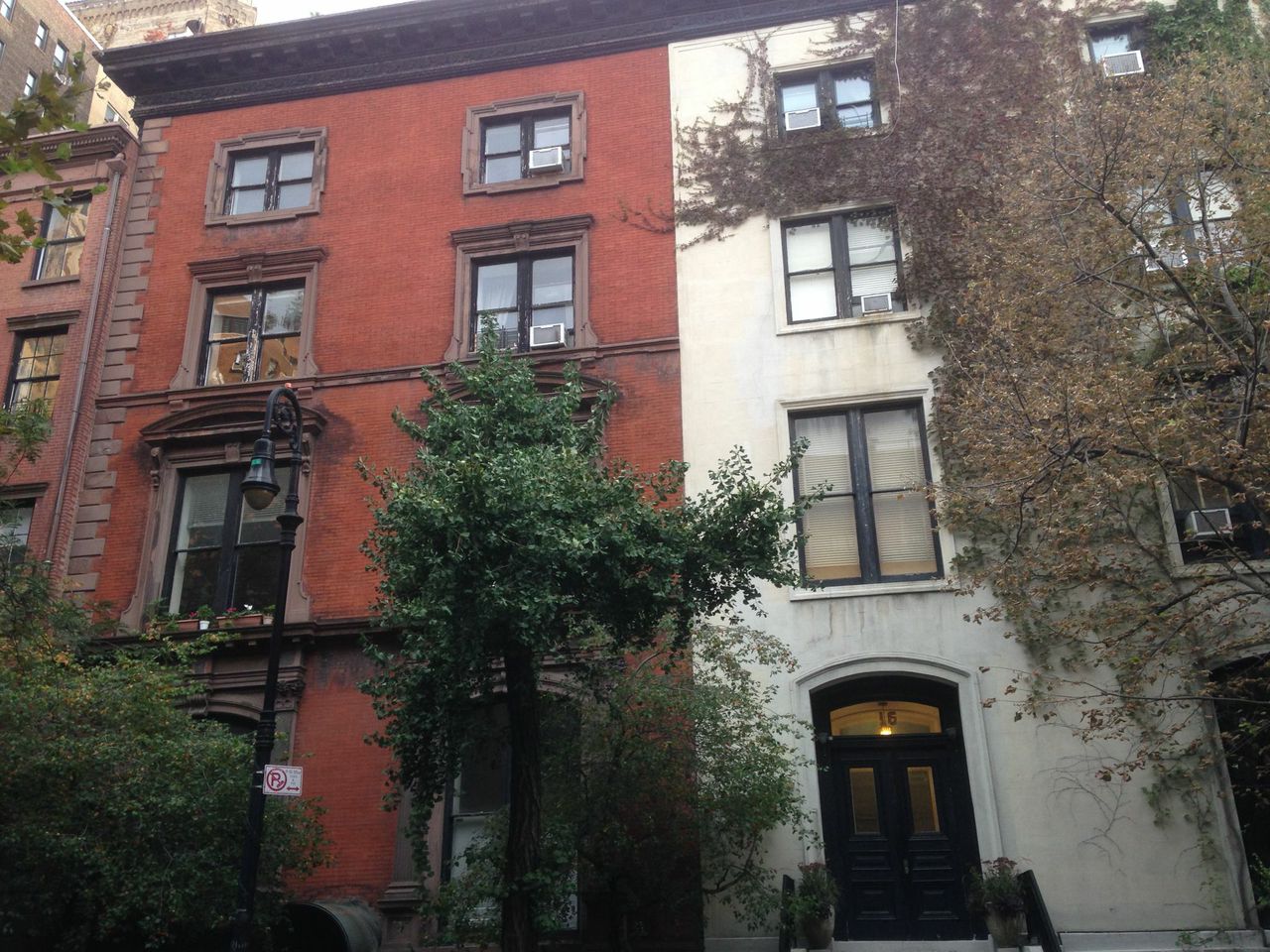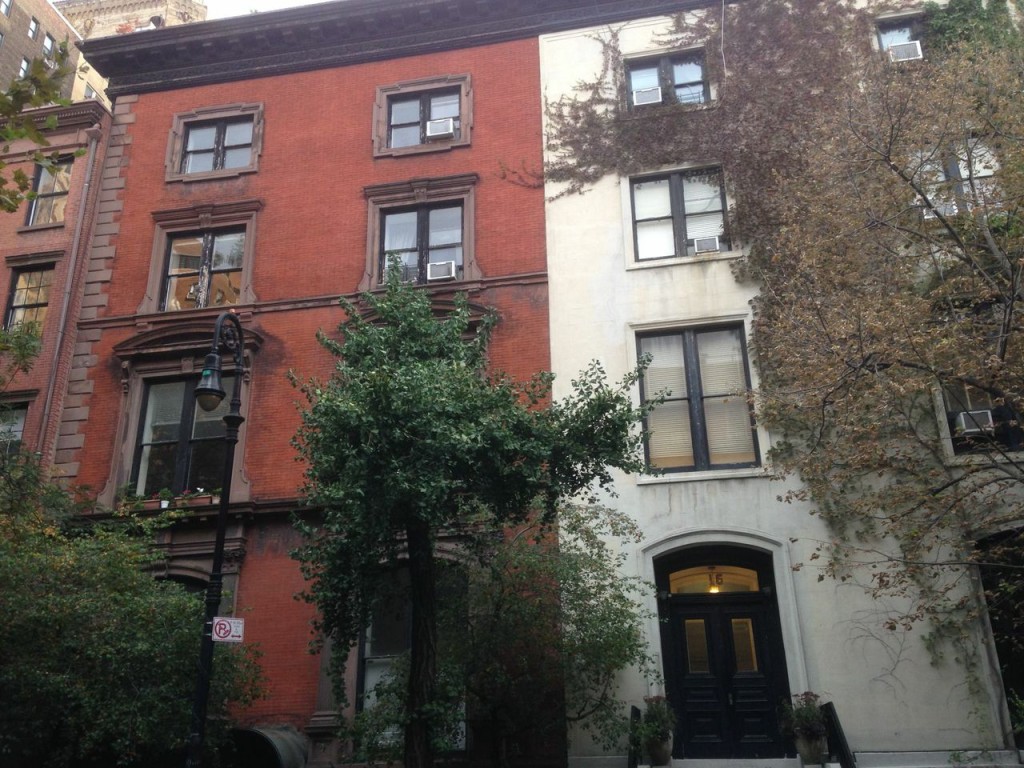 A lot of virtual ink has been spilled about these famous haunted places in New York City. The only problem is, a lot of it is bunk. At best, these legends are harmless fun, a bit of local lore and color. At worst, these historical inaccuracies are misleading and false.
Let's separate the myth from the fact, shall we?
Haunted Legend #1: Il Buco Restaurant, 47 Bond St.
The Story: This unassuming northern Italian restaurant and supposed former tavern is haunted by the ghost of Edgar Allan Poe, who was inspired by its wine cellar to write his famous short story, The Cask of Amontillado.
The Facts: In reality, it is unlikely that 47 Bond Street was a tavern during the time Poe lived in New York City (circa the 1840s), as records at the time list it as the residence of Dr. Joel Shew. Even if it had been a tavern, it is also unlikely that it would've inspired Amontillado's wine cellar, since the cellar in the short story is a centuries-old Venetian catacombs. It is possible that Poe did visit 47 Bond Street to meet with his friend Marie Louise Shew, sister-in-law of Joel, around 1847 or '48. According to some scholars, he may even have come up with the idea for his poem The Bells there. But the Amontillado story remains dubious at best.
Consensus: An unnecessary bit of ghostly embroidery. Like much of what has been said and written about Edgar Allan Poe, it is almost completely unfounded. Which is a shame — the true story is just as interesting as the nonsense version, and apparently the food at Il Buco is good enough to stand on its own, too.
For more: Edgar Allan Poe's Greenwich Village
Haunted Legend #2: McSorley's (also: The Bridge Cafe, White Horse Tavern, Fraunces Tavern, and the Ear Inn)
The Stories: These venerable bars have the patina of age and the romance of thousands of nights of drunken tale-telling. Famous, vaguely mysterious people have drunk and died there: Houdini patronized McSorley's and Dylan Thomas perished after a record-breaking whiskey binge at the White Horse. And George Washington really did eat and drink at Fraunces Tavern. Surely any building older than a hundred years (positively ancient in this town!) must have a ghost or two?
The Facts: All of these bars and taverns have amazing stories featuring colorful historical figures, and these stories are definitely worth hearing. But does that necessarily mean they are haunted? Opinions vary, as do the testimonies of present and former employees. Some have heard footsteps and creaking doors, others scoff at the notion.
Consensus: Like the afterlife itself, the presence of ghostly activities at these bars remains highly subjective, and a total mystery. In these cases, you'll have to decide for yourself what you believe.
For more: The Haunted City: Ghosts of Lower Manhattan and Ghosts of the Titanic
Haunted Legend #3: One If By Land, Two If By Sea and the former Manhattan Bistro
The Stories: These two restaurants actually share the same ghost story. The former Manhattan Bistro is allegedly haunted by the ghost of a girl who died in a well that was located on that site in 1799. Meanwhile, One If By Land is said to be haunted by the ghost of the trial lawyer who let her accused killer go. The lawyer? Aaron Burr.
The Facts: A lot of spirit activity has been reported in both of these locations by staffers and patrons past and present. And Burr did live an extraordinarily ill-fated life: his political career was doomed after he killed Alexander Hamilton in a duel, and his beloved only daughter Theodosia was lost at sea. If anyone's ghost would be restless and tortured, it'd be the luckless Burr's.
Consensus: Ample paranormal evidence and a strong case for Burr not resting in peace make this one of the city's more credible ghost stories. Strangely, another one of NYC's most haunted houses is also connected to Burr. The Morris-Jumel Mansion was his home in the final unhappy years of his life, and is supposed to be haunted by the ghost of his wife, Eliza Jumel. All signs point to yes on this one.
For more: The Ultimate Greenwich Village Ghost Tour
Haunted Legend #4: Fire Patrol No. 2, 84 West Third Street
The Story: The site of this former fire patrol station is reputedly haunted by the ghost of a patrolman named Schwartz. The building was recently converted into a private home for Anderson Cooper, who talked about its paranormal reputation on his talk show's Halloween special.
The Facts: The fire patrolmen made up the story of Schwartz in the 1990s in an attempt to garner publicity for their financially ailing firehouse and possibly convince the city not to shut it down. The city did shut it down, along with its other two patrol houses, in the early 2000s. No tangible evidence of Schwartz exists.
Consensus: This is another one like Il Buco. The site of 84 West Third Street is actually interesting enough without glomming a ghost story onto it. It was apparently a brothel back in the 1880s, then a boardinghouse where the young kitchen maid was murdered by her jealous lover. These historical murder stories are juicy, bloody, rare steaks; the ghost stories are the limp parsley sitting sadly on top.
Haunted Legend #5: 14 W 10th St.
The stories: This town house was the site of suicides and murders, and as a result is haunted by no fewer than twenty-two separate ghosts. Mark Twain lived there in 1901 and is said to haunt as well.
The facts: The noted psychic Hans Holzer confirmed that this house has a strong spirit presence; at least one resident, Jan Bryant Bartell, was pushed to the brink of insanity while she lived there; and in the late 1980s attorney Joel Steinberg murdered his adopted 6-year-old daughter there. Mark Twain did live there, but only for one year. Various sources have reported the death of a female poet by suicide there, as well as a murder by child abuse in the 1930s, years before the Steinberg incident.
Consensus: Perhaps Holzer was a phony and it's possible Bartell's mental and emotional instability were unrelated to the apartment. Twain is unlikely to haunt a rental apartment in which he dwelt for less than a year and of which he wasn't particularly fond. And many houses in Greenwich Village have a resident ghost. But… there is a definite vibe to 14 West 10th Street that many psychically sensitive people are said to report. Despite the fact that the evidence is inconclusive, there is something inescapably compelling and strange about this house and its murderous history.
For more: The Ultimate Greenwich Village Ghost Tour
The Bottom Line: There's a fine line between ghost stories, local legends, and outright poppycock. Some would argue that, since ghosts aren't real, it doesn't matter. But whether you believe in ghosts or not, a good ghost tour will always mix history and legend in a responsible way. Caveat emptor. I think Edgar Allan Poe wrote that.