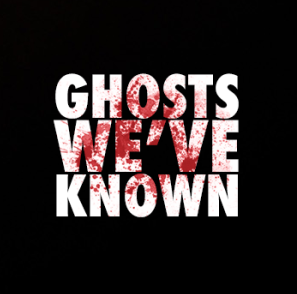 Do you think you have what it takes to tell the scariest ghost story? Then prove it at Catland Books on Sunday, October 16th! In conjunction with the Brooklyn Horror Film Festival, Boroughs of the Dead presents Ghosts We've Known, a LIVE ghost storytelling contest — and the winner can snag two tickets to one of our signature walking tours, Haunted Brooklyn Heights!
Tickets to this awesome event are $7 each, but on Wednesday, October 12th, we're sponsoring a ticket giveaway for two pairs of lucky winners! At 3pm, join us on Twitter and RT us for a chance to win!
More about the event:
Join us around the campfire to share and listen to horrifying tales of ghosts, monsters, and everything else that goes bump in the night. Held in the backyard of Catland Books, Brooklyn's finest occult bookstore, each storyteller will have 10 minutes to share their ghoulish tale for the audience. The raconteur with the best story will receive two tickets to a haunted Brooklyn walking tour complimentary of Boroughs of the Dead.
The event will be hosted by Melissa Madara, one of the owners at Catland books, who has been a practicing witch for most of her life. In addition to offering consultations with tarot cards, Melissa is also skilled in scrying and wax reading and incorporates these different divination methods into her readings.