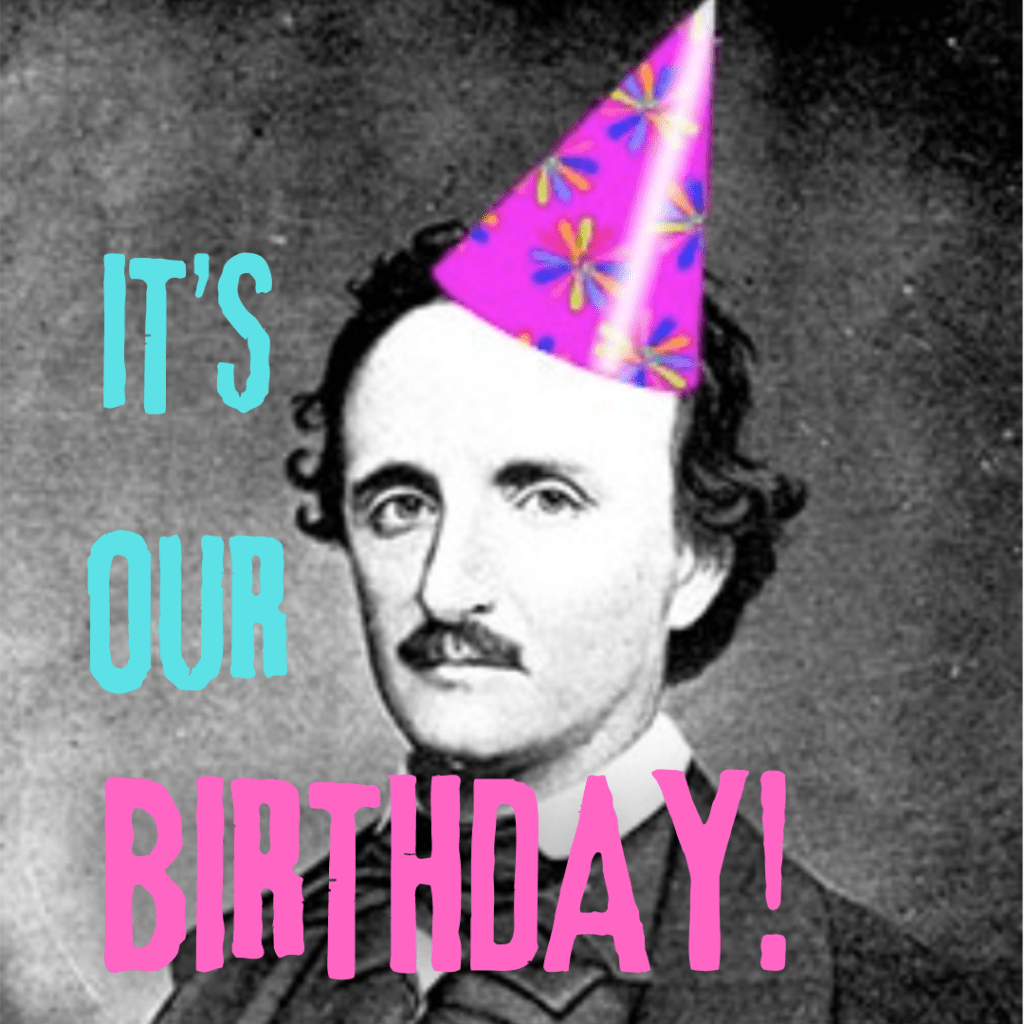 Happy birthday to us!
New York City's favorite ghost tour company turns TEN years old this week! For the past decade, we've explored dark and hidden histories, medical and women's history, the spectral, the occult, and other urban hauntings.
On October 7th, 2013, we started with two ghost tours of Greenwich Village and Lower Manhattan, and our all-time favorite, the Edgar Allan Poe in Greenwich Village tour. In 2014 we added a ghost tour in Brooklyn Heights. Since then we've added tours in Astoria and Roosevelt Island; we've designed tours about witches and Spiritualists; and we've created the city's first (and only!) feminist ghost tour. 
A Foundation of Respect
Our company's foundation is respect: for the dead, for the living, and for all the diverse people in our city past and present. We don't go for jump scares; instead we focus on nuanced, deeply researched histories, communicating unsettling stories that stay with you long after the tour is done. We believe that ghost tours have a purpose beyond entertainment: they represent an excellent opportunity to address dark and difficult histories in an intimate setting. We've deliberately kept our group sizes small and tours intimate to promote meaningful connections and conversations. By remaining true to our vision, we've built a company that is, we believe, an example of ethical dark tourism. 
Growing with our Guides
Boroughs of the Dead founder Andrea Janes works closely alongside her tour guides, and fosters a supportive environment. As a result, most of our tour guides have been with Boroughs of the Dead for on average seven years, growing their careers as writers and artists alongside their work as tour guides. Janes and her fellow tour guide Leanna Renee Hieber co-authored the Stoker-nominated nonfiction book A Haunted History of Invisible Women, and have another book, America's Most Gothic, on the way. Their colleague Marie Carter is also releasing a book, Mortimer and the Witches (inspired in part by research conducted while leading BotD tours) with Fordham University Press in 2024. All of our guides do amazing things both with and outside of their work at Boroughs of the Dead and we're immeasurably grateful that they choose to work with us!
Grateful for our Customers
We are incredibly lucky to have the smartest, most supportive, brilliant customers in the world! Thank you for supporting us, spreading the word, and being part of Boroughs of the Dead for so long. We're grateful to everybody who came along with us for the ride. Here's to ten more years!