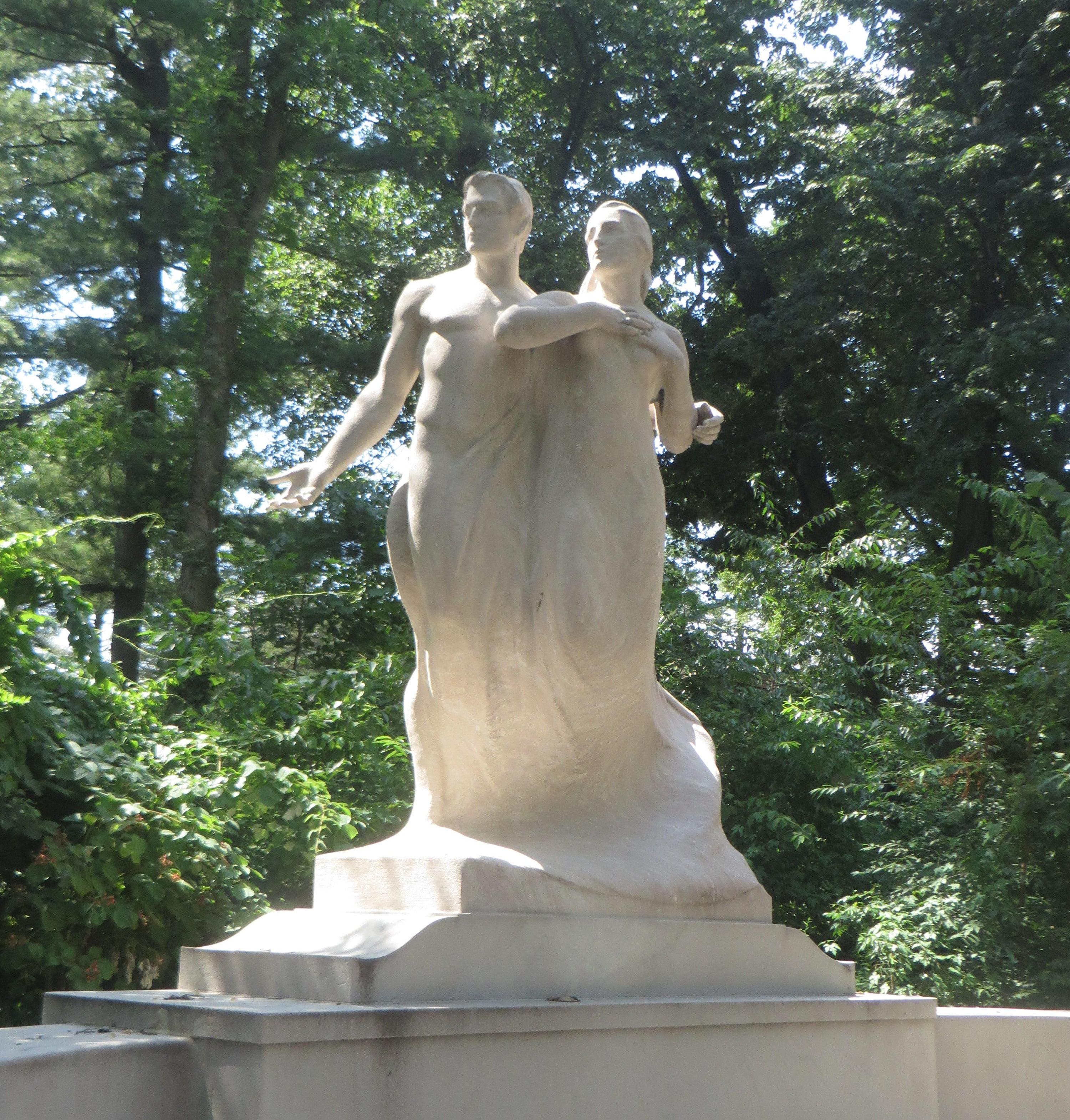 Boroughs of the Dead is excited to announce a brand new walking tour: "Titanic Graves of Woodlawn Cemetery."
What does the world's most famous sailing vessel have to do with a cemetery in the Bronx? Much more, it turns out, than we may imagine.
The story of Titanic's sinking is one not only of nautical lore, strange weather, dazzling technical specs, and historical firsts – it is also, perhaps more than anything else, a story of the people aboard the ship. Her passengers and crew were witnesses, heroes, victims, and ultimately the reason why the tale of Titanic continues to exert a powerful hold on our imaginations to this day.
Many of the RMS Titanic's passengers rest forever in Woodlawn Cemetery, and in a special commemorative tour, "Titanic Graves of Woodlawn Cemetery," veteran guide and Titanic expert Dave Gardner will lead guests through this gorgeous Gilded Age cemetery to discover and share their stories.
On our "Titanic Graves of Woodlawn Cemetery" walking tour, we will visit the doomed and the fortunate, and discover:
A passenger who smuggled his dog onto a lifeboat
The stories of a sacrifice, a statue, and a sailor
Sisters who were saved and reunited on Carpathia
The morals of a mogul, a merchant, and a millionaire
A famous author who wrote about people "in peril on the sea" and much more!
Dave Gardner is a member of the Titanic Historical Society, the Titanic International Society, the British Titanic Society, the Belfast Titanic Society, and champion of Videology's Titanic movie trivia night.
"Titanic Graves of Woodlawn Cemetery" will only be available to the public for a limited time; advance ticket purchase is highly recommended!
Tickets and Pricing
$25 in advance, $30 at the door
BUY TICKETS
Dates and Times
April 8th, 2:00pm
"Titanic Graves of Woodlawn Cemetery" is family friendly and suitable for children aged twelve and up.
Tour lasts two hours and covers approximately 1.3 miles