Our tour guide Marie Carter was a mystery guest on NPR's Ask Me Another! In a segment somewhat reminiscent of the old TV show What's My Line, Ophira and Jonathan quizzed Marie in this round of Mystery Guest, trying to figure out just what it is she does for a living that's so darn exciting! All they knew was that Marie Carter has a job that takes her all over New York City, and Ophira and Jonathan tried to figure out what it is by asking yes-or-no questions.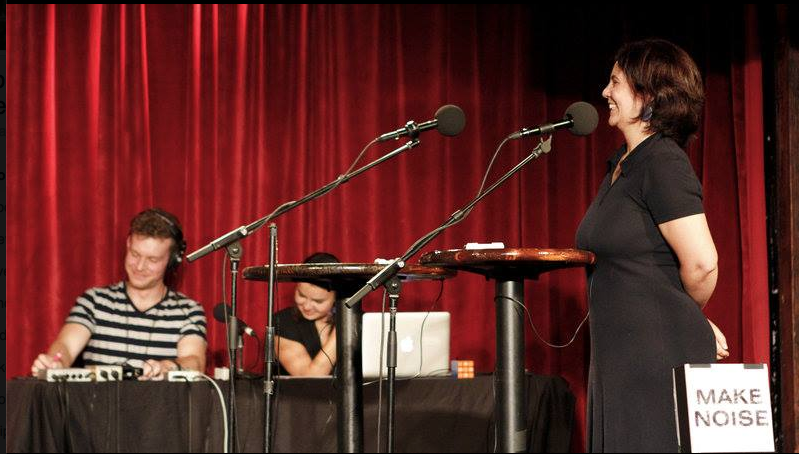 Of course, we're super excited that one of our own guides was featured on NPR! Boroughs of the Dead is proud to hire and support artists, writers, historians, and museum educators, like-minded in our mission and goals of sharing the strange, dark, and unusual stories of our city with both locals and visitors. Many of our guides are writers either by profession or passion.
Marie Carter grew up in Scotland near Edinburgh, a city bubbling with ghost stories. Her father was a bus tour guide in Edinburgh and he would often drive her around town quizzing her on historical facts. She's the author of The Trapeze Diaries and the editor Word Jig: New Fiction from Scotland.
Marie lives in Astoria, Queens and is the creator and leader of our Haunting Histories and Legends of Astoria tour.

Marie's tour reveals Astoria's dark and lurid history — one with its fair share of ghosts. Astoria's shadowy past is filled with tragic Hollywood film stars, voodoo, potter's fields, grisly murders, poltergeists, hidden treasure, and deadly waters. You can discover these unsettling tales on a 2-hour stroll that visits some lesser-known historical sites and glorious Victorian mansions of Old Astoria Village, as Marie reveals these unsettling tales of the neighborhood's grim and ghostly past.