There's still time! Snag these gifts for your most morbid friends now, or risk Krampus's wrath next year! Without further ado we present our third annual Macabre Holiday Gift List!
Boroughs of the Dead Gift Certificates and Tote Bags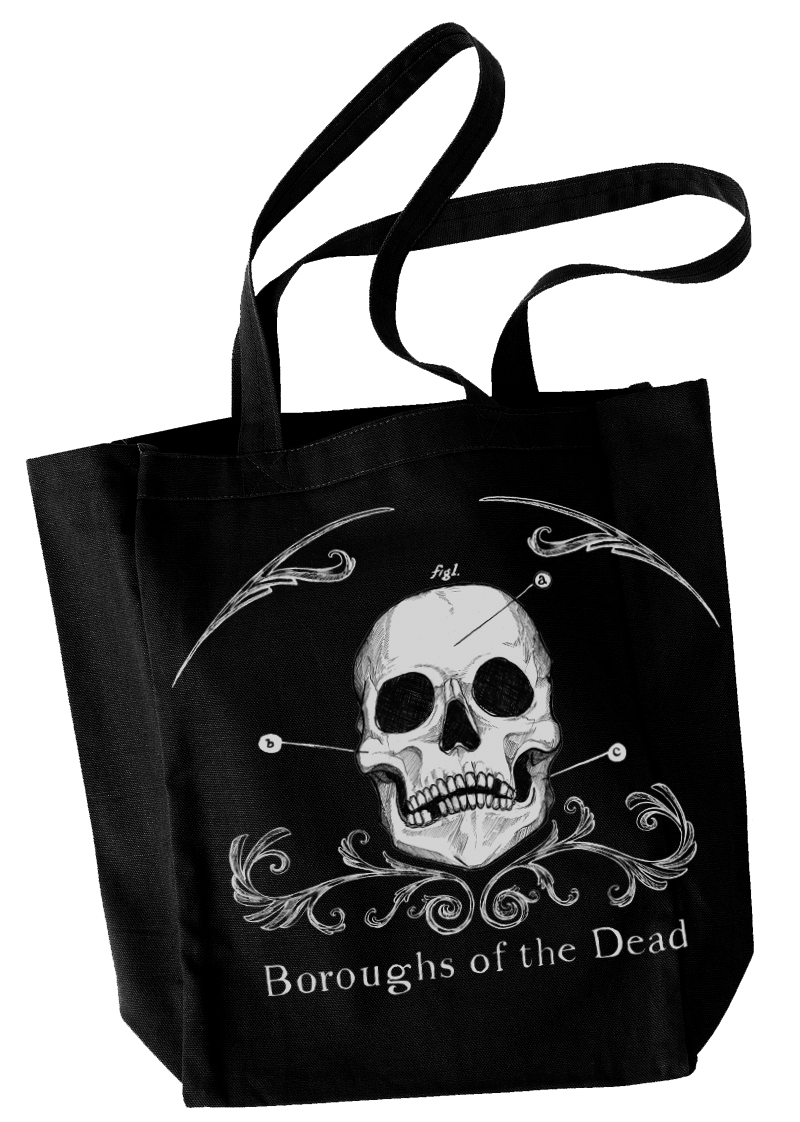 What better way to carry your copy of BOROUGHS OF THE DEAD around town than in our signature cotton tote? Designed by our guide SJ Costello and screen-printed by local artist Mark Splatter, this one-of-a-kind bag is made from the highest quality 10-ounce cotton canvas. With a gusseted bottom and 24-inch handles, this bag is sturdy enough to hold as many books — or skulls — as you dare to cram into it. Ships to the continental US only. Shipping and handling charges apply.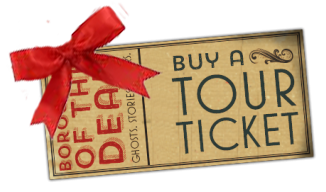 Why not give your friends and enemies something delightfully macabre? Boroughs of the Dead gift certificates make the perfect present for local New Yorkers and visitors alike.
Gift certificates are good for any regular Boroughs of the Dead Macabre Walking Tour for one year from the time of purchase.*
Gift certificates are available in denominations of $20 (the price of one tour ticket). Dollar amount will not be shown on the recipient's gift certificate. Gift certificates will be sent to you electronically as a printable PDF.
Questions? Concerns? Please feel free to contact us and we will be happy to assist you! Customized and private tours are also available on request.
Handmade Accessories from Torch and Arrow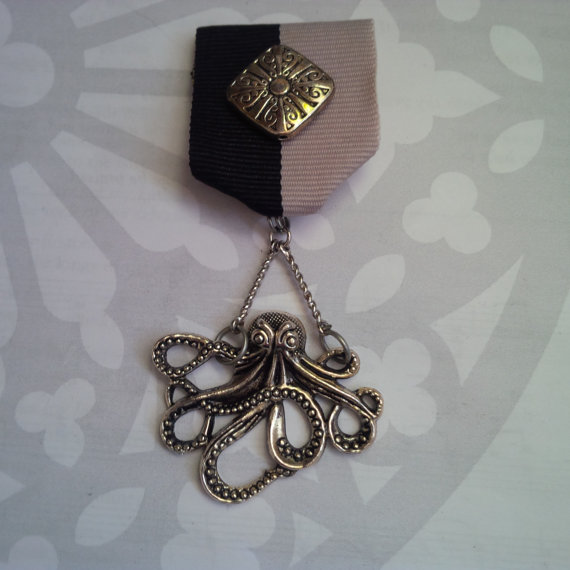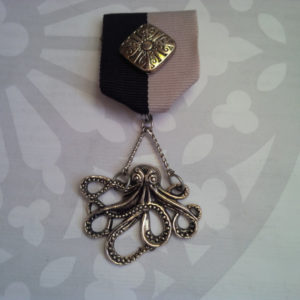 Torch and Arrow takes a Steampunk, Gothic and Neo-Victorian bent with their whimsical medals, brooches, and other curiosities. Each Torch and Arrow piece is one of a kind, so every buyer receives an individual, personal, unique piece of art. Torch and Arrow is co-owned by Boroughs of the Dead guide Leanna Renee Hieber, who also sells signed, personalized copies of her books at this shop.
The Old Magic of Christmas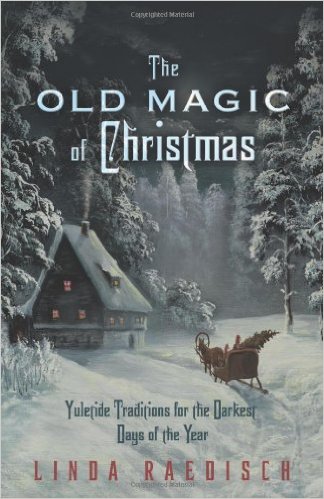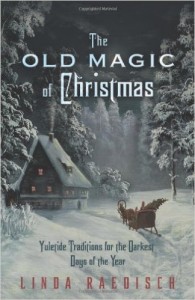 I stumbled on this delightful book by accident while researching "dark Christmas" gifts online. The Old Magic of Christmas: Yuletide Traditions for the Darkest Night of the Year is absolute catnip to anyone (like me!) who likes to imagine that Yuletide is a time when witches, trolls, ghosts, elves, fairies, and werewolves are afoot. The book is stuffed with folklore, crafts, and exciting bits of trivia — like did you know that Santa's reindeer were very likely castrated males? It's (probably) true! Reindeer mate in the fall, so by Christmas time the females are pregnant and the non-castrated males are all worn out from all that rutting. It's a heartwarming tale to tell your little ones 'round the fire this holiday season.
Morbid Anatomy Gift Shop Curios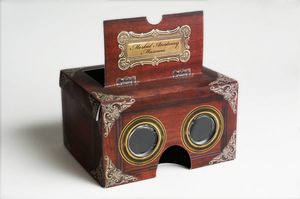 From the Morbid Anatomy Taxidermy Kit with "everything a budding taxidermist needs" to a 3D stereoscope "museum in a box," this museum's gift shop contains a collection of everything you could want for your strangest and loveliest friends. I'm a big fan of the 3D stereoscope, which includes ten unique images from the museum's permanent collections, such as a two-headed duckling, a human skull, diaphonized specimens in jars, an articulated bat hanging upside down, antique medical and dental gadgetry, religious relics, and more. The museum is also releasing a second printing of their Anthology and, while it may not be ready in time for Christmas, I recommend you pre-order their 2016 wall calendar now. The images are worth it on their own but what I really love about the calendar is the selection of highlighted dates, including the birthday of Edward Gorey, the first performance at Paris' Théâtre du Grand-Guignol, obscure Saint's Days, and other surprises. Buy online or in the museum store, or if you're around for it, at their annual Holiday Flea Market on December 13th.
Mary Shelley Frankenstein Tee from Litographs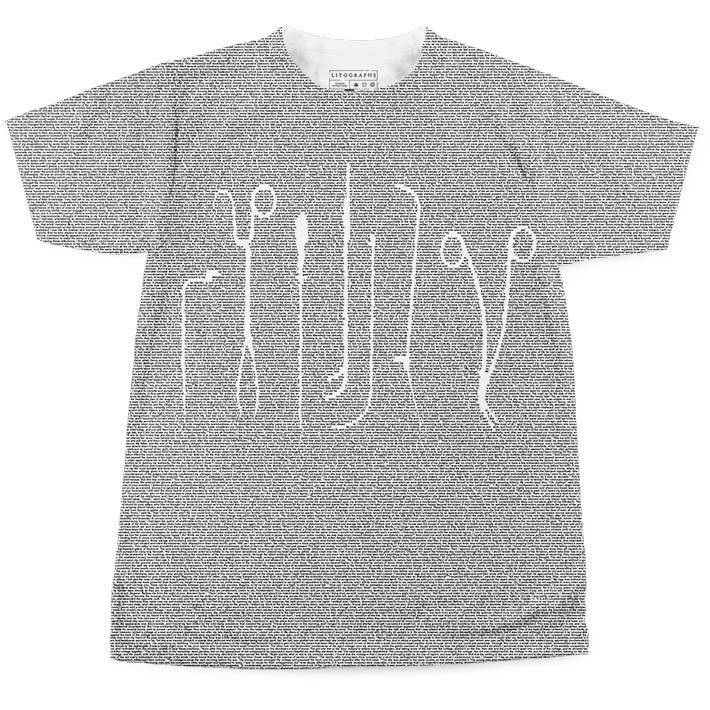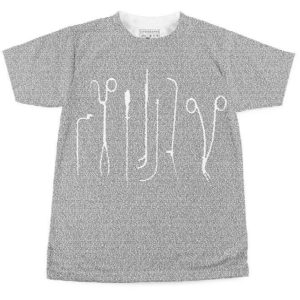 We love Litographs book-themed t-shirts, and naturally one of our favorites celebrates Mary Shelley's masterwork, Frankenstein. The sharp surgical implements are especially appealing. The average Litographs t-shirt contains approximately 40,000 words (about the length of a short novel). If you don't get compliments on this intricate shirt when you wear it out, you're hanging with the wrong crew.
Twice Told Tales starring Vincent Price on Blu-ray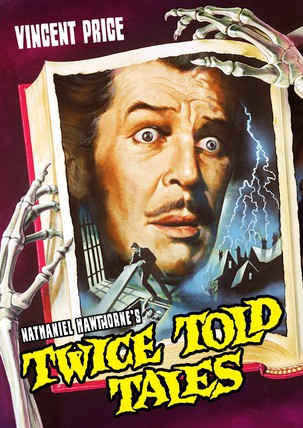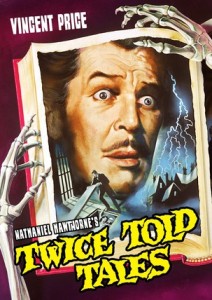 A Terrifying Trilogy of Passion, Poison and Possession! Vincent Price stars in this trilogy of Nathaniel Hawthorne's chilling classics! According to the distributor's website, this film "drips with demented genius, poisonous plants, oozing blood and a corpse in a wedding gown," as it "spins three gripping, diabolical nightmares of madness, mayhem and murder most foul." Need we say more? Buy this for the cinematic and literary-minded horror fan in your life.
Book Three of The Ghastling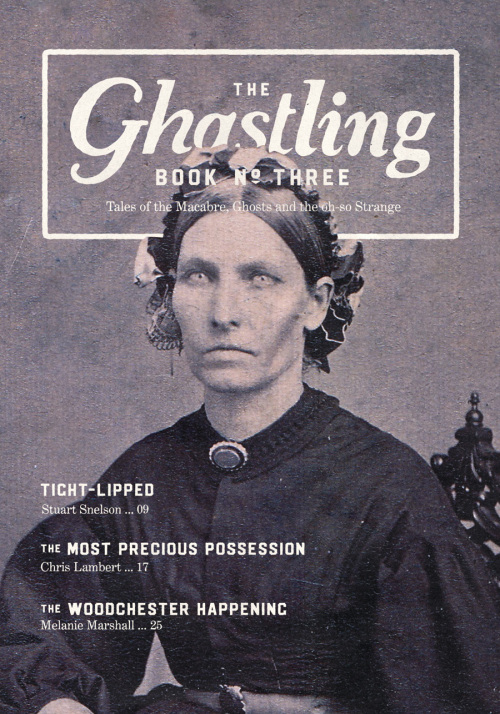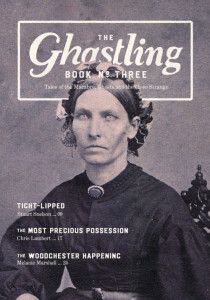 We featured this one last year, and are happy to say they're back with another edition. According to their website, "the tales in this collection hang between the living and the dead. Stories that ask questions about 'mortality' and a surreptitious theme of the 'curse' runs its cloying thread throughout; explores thresholds, interior hauntings and relationships with the inanimate." So drop your pennies on this one for Christmas!