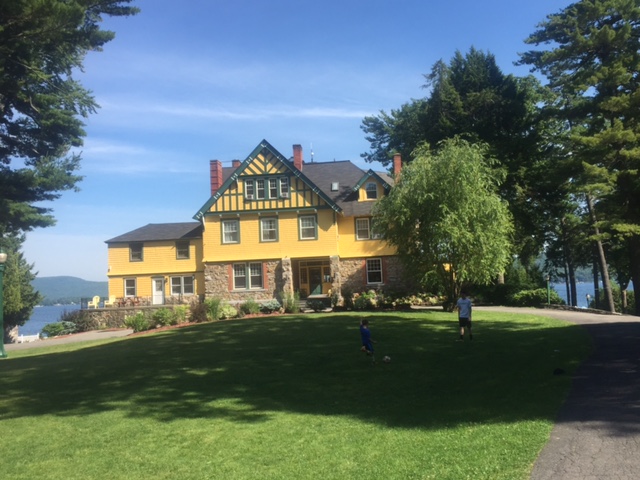 Depe Dene Manor is a haunted mansion in Lake George, NY. It was built in 1892, and its first owner was Captain Dennison. Rumor has it that the secret tunnels built into some of the bedrooms were built so Captain Dennison could spy on the maids because he was paranoid they were gossiping about him. There's a wonderful picture of Captain Dennison hanging on the fireplace in the lobby of the mansion. He has a thick, long grey beard and he's smoking a pipe.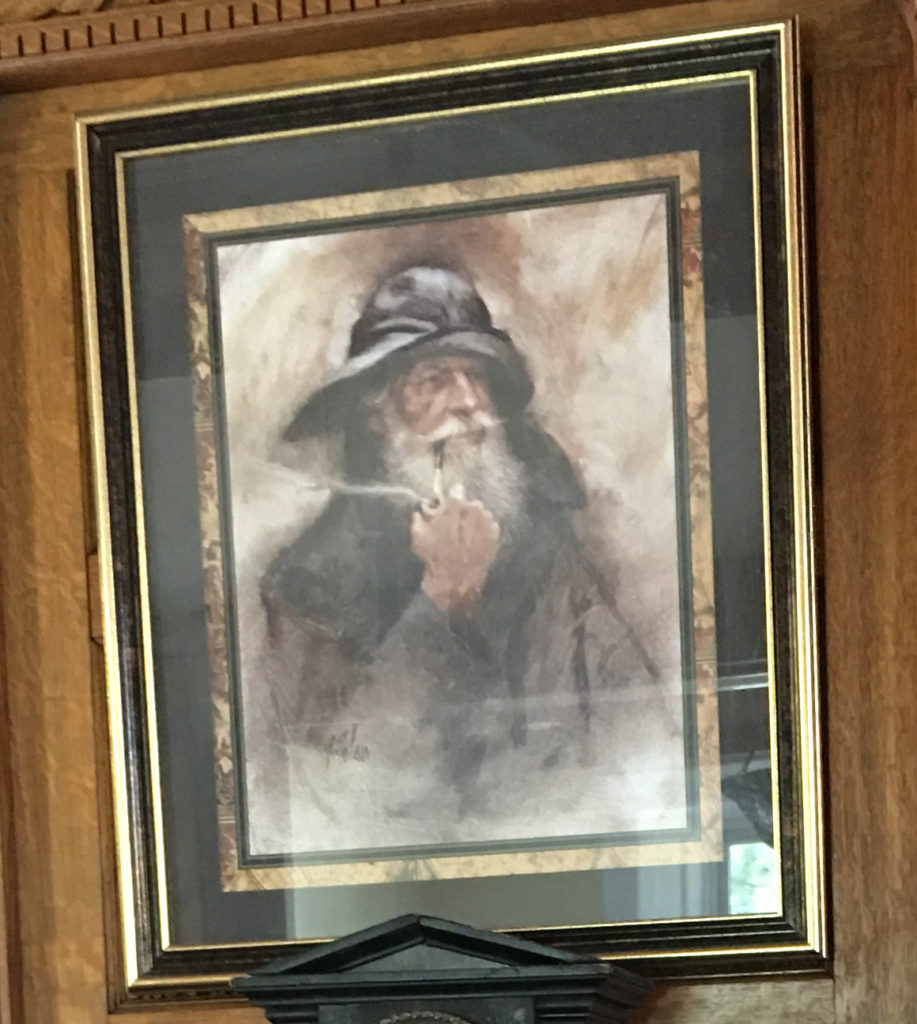 Since it was built, there have been many reports of hauntings at the mansion. This summer, Boroughs of the Dead tour guide Marie Carter had the opportunity to visit the haunted manor. Marie talked to some of the locals about their experiences and discussed experiences of her own while staying there for two nights.
**
Ashley Ermiger Sherman grew up in the mansion and she now works at the Depe Dene Resort. She regaled us with stories of various hauntings at the mansion. For me, the most intriguing story concerned a young man named Michael Ermiger. He was only 25 years old when he passed away in a boating accident. He was thrown from the boat and hit his head on the rocks, dying instantly.
Ashley remembers him as rather promiscuous. When she was little, she remembers sending away several ladies who had shown up for dates with him on the same night. He was also a bit of a trickster. His room on the third floor has a seventies look to it with mirrored blinds and a mustard-colored couch. There are several ghost stories surrounding Michael.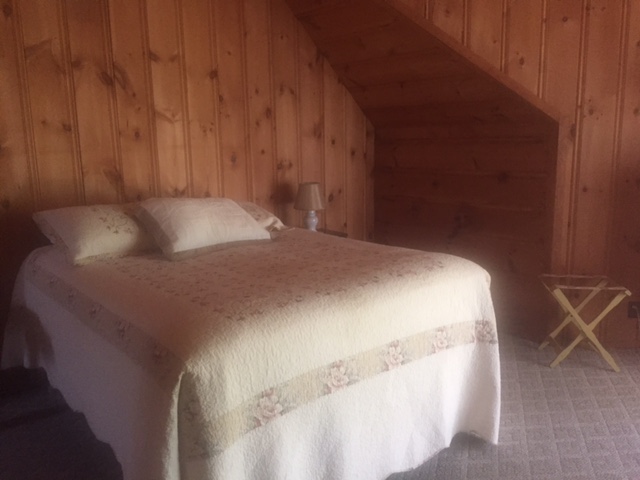 One night, a couple stayed in Michael's room and both had separate dreams that they were having sex with Michael. Another story concerns a woman whose husband was playing billiards downstairs. The woman went to bed in Michael's room, and she felt what she thought was her husband cuddling up to her and tapping her on her shoulder for sex. She told him, "Not tonight," but then he tapped her again, and then she refused him again. She later woke up and noticed her husband was not in bed with her. She went downstairs to the billiards room and found her husband downstairs still playing billiards with his friends. They all confirmed her husband had been down there the entire time.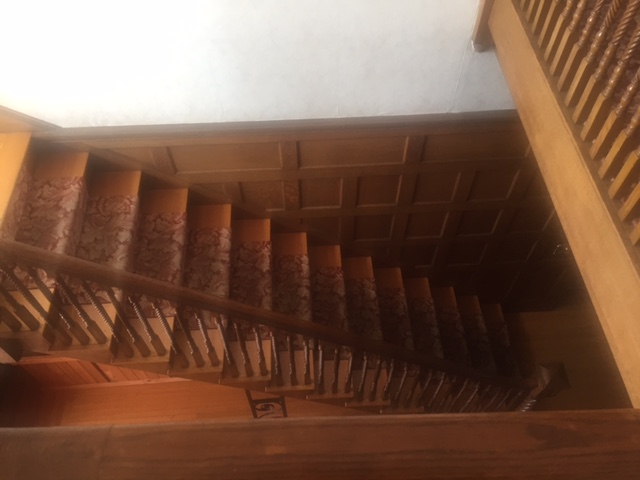 Ashley's daughter Tessa grew up in the house. When Tessa was three-years-old, Ashley was scrubbing the carpet on the landing on the second floor of the house when she heard Tessa behind her start giggling. Ashley brushed it off, thinking Tessa was just being a giggly three-year-old, but then Tessa giggled, "Stop it!" "What are you talking about?" Ashley asked. "I'm not doing anything." "You're tickling me!" Tessa exclaimed. Ashley looked up to see there was no one near Tessa. She quickly scooped up her daughter, and rushed out the house. Ashley believes it might have been Michael's ghost because Michael liked playing tricks like this in real life.
One time, Ashley's grandmother claimed she could smell pipe smoke. In fact, she claimed it several times. Ashley dismissed her, thinking it was some kind of dementia, until one day she got a whiff of the smoke herself. No one in the near vicinity was or had been smoking, but her grandfather who had recently passed away did like to smoke a pipe, as did Captain Dennison.
There are also claims that Ashley's grandmother haunts her old room. A member of the family who had also grown up in the mansion told me he once glimpsed a figure of another human being sitting on a sofa out of the corner of his eye. By the time he looked around the figure had vanished. Ashley said sometimes she, and other people, have very distinctively smelled their grandmother's Estée Lauder perfume.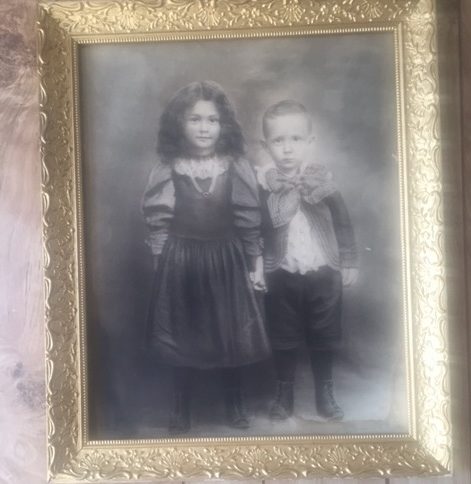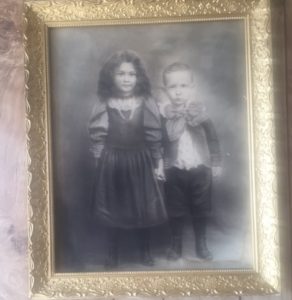 Which brings me to our two-night stay at the mansion. I was there with my significant other. We live together in Astoria. While being shown around the mansion by the resort's PR person, Lisa Mecca-Primps, she showed us grandmother's room. "She doesn't like it when unmarried couples stay here. Are you married?" Lisa asked us. "No, we're not," I answered. We joked about it and slowly left the room. On its own impulse without anyone being near the door, the door to grandmother's room gently closed all by itself, as if to say we were not welcome there.
Of course, we couldn't resist. We had to sleep in grandmother's room the first night. Alas, nothing happened to us in the room on the night of our first stay, except for me feeling a little nervous.
We did, however, go to Fort Henry William that night for a ghost tour which, for a very small location, has stories of hauntings in every nook and cranny. Fort William Henry was constructed in 1755 during the French and Indian War, and is the site of notorious atrocities committed by the Huron Tribe. Some of the creepy stories included a green orb at the entrance that has been seen and caught on camera by many spectators, a limping ghost, a military crypt where a decapitated body was found, as well as a skeleton that had eight musket balls lodged in its knee, a soldier ghost who is protective of the military weaponry section, and a hospital room that contains multiple dark ghosts.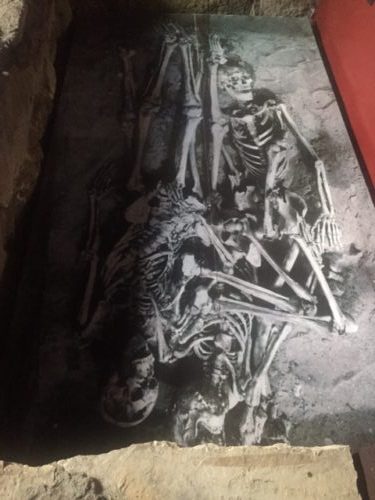 For our second evening, we decided to stay in Michael's room which is said to be the most haunted room in the house. I was incredibly nervous staying there. It took me a while to find the light in the room, and the mirrored blinds added a creepy effect. Alas, neither of us was haunted that night, not even in our dreams. In fact, both of us felt we had the most relaxing night's sleep in that room.
In spite of the fact neither of us saw ghosts, the mansion definitely has a haunted feeling to it, and the combination of history, vintage charm, and ghostly tales made for a fascinating and fun break.
Coming up soon, Depe Dene Resort is holding Haunted Bed & Breakfast weekends starting September 30 to October 31. Prices will cover two people, all meals, sleeping quarters, Fort William Henry Ghost Walk, psychic readings, a full paranormal investigation of the manor with South Glens Falls Paranormal Society and Saratoga Paranormal Society, wine tasting, adventuring racing combo pack, and Six Flags Fright Night tickets, as well as authentic Adirondack dining at Adirondack Pub and Brewery. Guests have the option of choosing between rooms that are rated according to haunting activity levels. For more information, go to the Depe Dene blog. Also, stay tuned for discounts in association with the Haunted Bed & Breakfast on our Boroughs of the Dead Facebook page!