'Tis the season to be WARY…!
Especially on Thursday Dec. 20th when we present our special holiday spooktacular!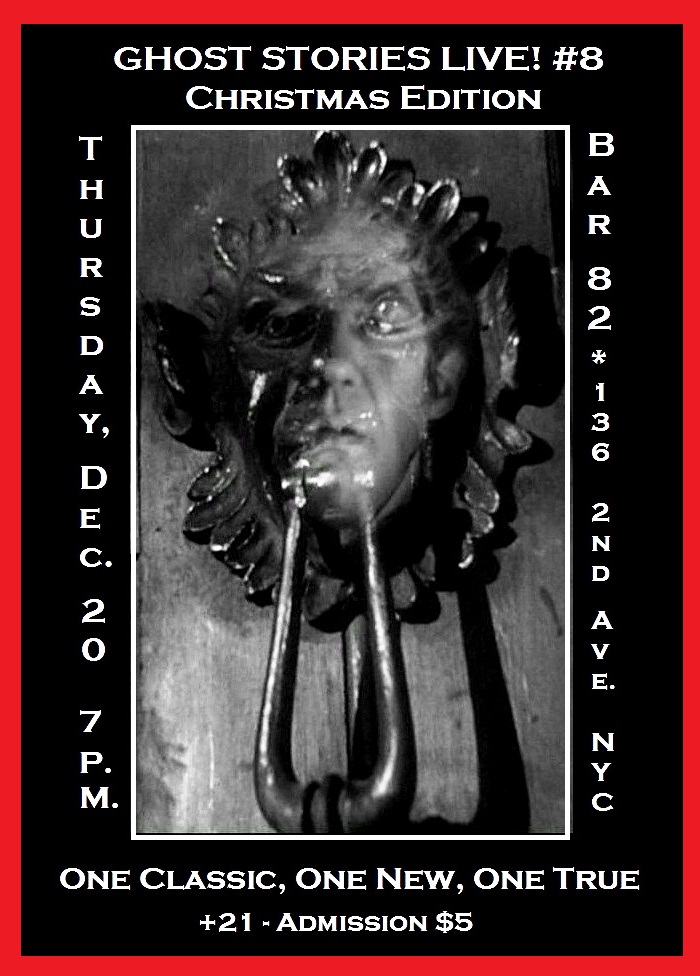 Featuring TRADITIONAL ghost story fare from the master of the genre: M. R. James. On this fabulous, festive, and fearsome one-night-only event, we'll be screening (along with some ghostly cartoons) a digest-version of the black & white classic horror film THE CURSE OF THE DEMON, adapted from James' "Casting the Runes" and then presenting a full-cast dramatization of James' short story: "There Was a Man Dwelt by a Churchyard" with a brand-new puppet from the chapped & bloody hands of SidMarty Lovecraft!!!
 I'll be reading both a NEW ghost story and moderating our TRUE ghost story segment, including our new OPEN MIC ghost story FEATURE. If you have a haunted holiday tale to tell, please do come!
 All this and creepy holiday decorations, moody viola music played LIVE! and of course, presided over by your host PUGSLEY THE FIENDLY GHOST, will delight your eyes, ears, and livers! So come for the grog, stay for the ghosts, and join us at Bar 82 on Dec. 20th, for Ghost Stories Live!
 Must be 21 or older to attend. Admission: $5