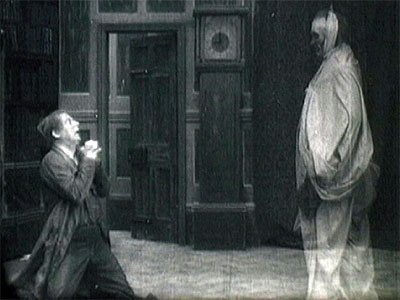 Today in 1843, A CHRISTMAS CAROL was first published in London by Chapman and Hall. The novella was greeted with fairly instant acclaim, and has never been out of print.
Naturally, it's one of my favorite Christmas ghost stories, and has even been credited with reviving the English interest in the tradition of telling ghost stories at Christmas. Dickens even comes up on my New York City walking tours, since he actually gave a reading of A Christmas Carol at Steinway Hall on his last American tour in 1865.
What I find most interesting about the story is how actually frightening it is. I was having a conversation about it the other day in which the subject came up, and I defy you to find me anyone who hasn't been genuinely terrified by the Ghost of Christmas Yet to Come. Despite its joyful finale, there is genuine fear to be found in A Christmas Carol, so let's take today to celebrate Dickens' mastery of the classic ghost story, as well as his canny marketing savvy: capitalizing on the novella's success, the author published a Christmas annual every year thereafter.