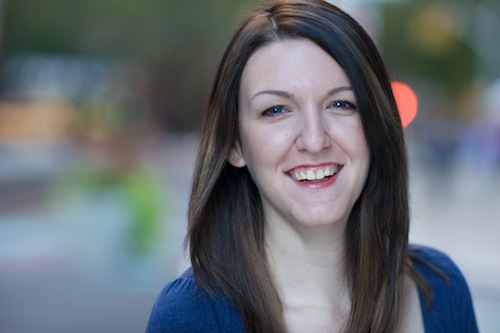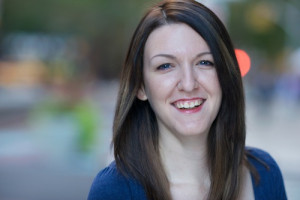 Meet Boroughs of the Dead's newest guide, Lauren Glennon! Lauren is a writer, actress, and part-time usher at a legitimately haunted theatre! She's not a stranger to real-life ghostly phenomena, so she's the perfect fit to lead our Ghosts of Broadway and Hell's Kitchen tours! We're super excited to have her on board, and to tell you a bit more about her. You might also catch Lauren leading an Ultimate Greenwich Village Ghost Tour this October!
1. How did you get into leading tours of NYC?
I never had any plans to becoming a tour guide but once I began to take the Boroughs of the Dead tours, I saw another side of walking tours. I found it fascinating and something that I could relate to especially with the paranormal. What's more fun then telling people creepy stories?
2. Tell us a little bit about your background.
I'm a lifelong New Yorker who grew up in the theatre. I have a college degree in dramatic literature and have always had a fascination of the paranormal. I always had a sense of the ghostly world since I was a child. I always saw things and felt things around me sometimes they would even try to constant me through my dreams. I know it sounds a bit crazy but when you live with it, it doesn't seem so crazy.
3. How does living in NYC influence your creative life, whether it's writing or acting?
NYC has such a rich and diverse culture that it's hard to not get inspired every day. People around me and the history, which I write about, mostly inspire me. I also base a lot of my character on people I meet or again interesting characters of the past. It's hard not to love NYC.
4. What is your favorite strange, dark, or unusual spot in NYC?
I may be a bit biased but I love the New Amsterdam Theatre. It's so full of history and creepy little backstory's that's it hard to not feel inspired there or a tiny bit afraid.
5. If you entered a time slip and found yourself in NYC in another era, where would you want to be?
I would love to be in the early 20s-30s in NYC especially during probation and the Jimmy Walker era since everything was so filled with scandal that it'd be fun to wake up everyday reading something about murder or vice.
6. I know you're hugely into theatre. Can you give us an idea of why you think so many theatres have haunted reputations?
Actors always put their hearts and souls into they roles they play on stage. So it only make sense that when they die they want to stay in that place that they feel safe and adored. I know when I die I'd love to scare some new actors!
7. This Halloween, you're going to be leading our Ghosts of Broadway and Hell's Kitchen tours. Can you give us a sneak-peek of one of the stories or stops people can expect to see and hear on that tour?
One of my stops is going to be the beautiful Belasco theatre (now the home of Hedwig and the Angry Inch), which is known to be haunted by David Belasco. Belasco was a writer, producer, director who owned an apartment above the theatre and when he died he never left. He has been known to appear in actor's dressing rooms, in box seats, and just staring from the balcony. He even scares the ushers closing up at night.
For more ghostly theatrical goodness, check out our Ghosts of Broadway and Hell's Kitchen tour this October!