Hardcore Poe fans know that October 7th is kind of a big deal. It's a day we don't usually let pass without some kind of ceremony. If you're in New York City, might I suggest honoring the day with a walking tour of Poe-related sites in Greenwich Village? It's one of my favorite tours of the year, when I geek out and talk Poe for 90 minutes and then we all toast to the poet's memory in honor of the day of his death.
Because I sometimes feel generously inclined toward my fellow humans, I am giving away two tickets to this special tribute tour on Tuesday October 7th — but of course because nothing can ever be easy with Poe, I'm making you work for it.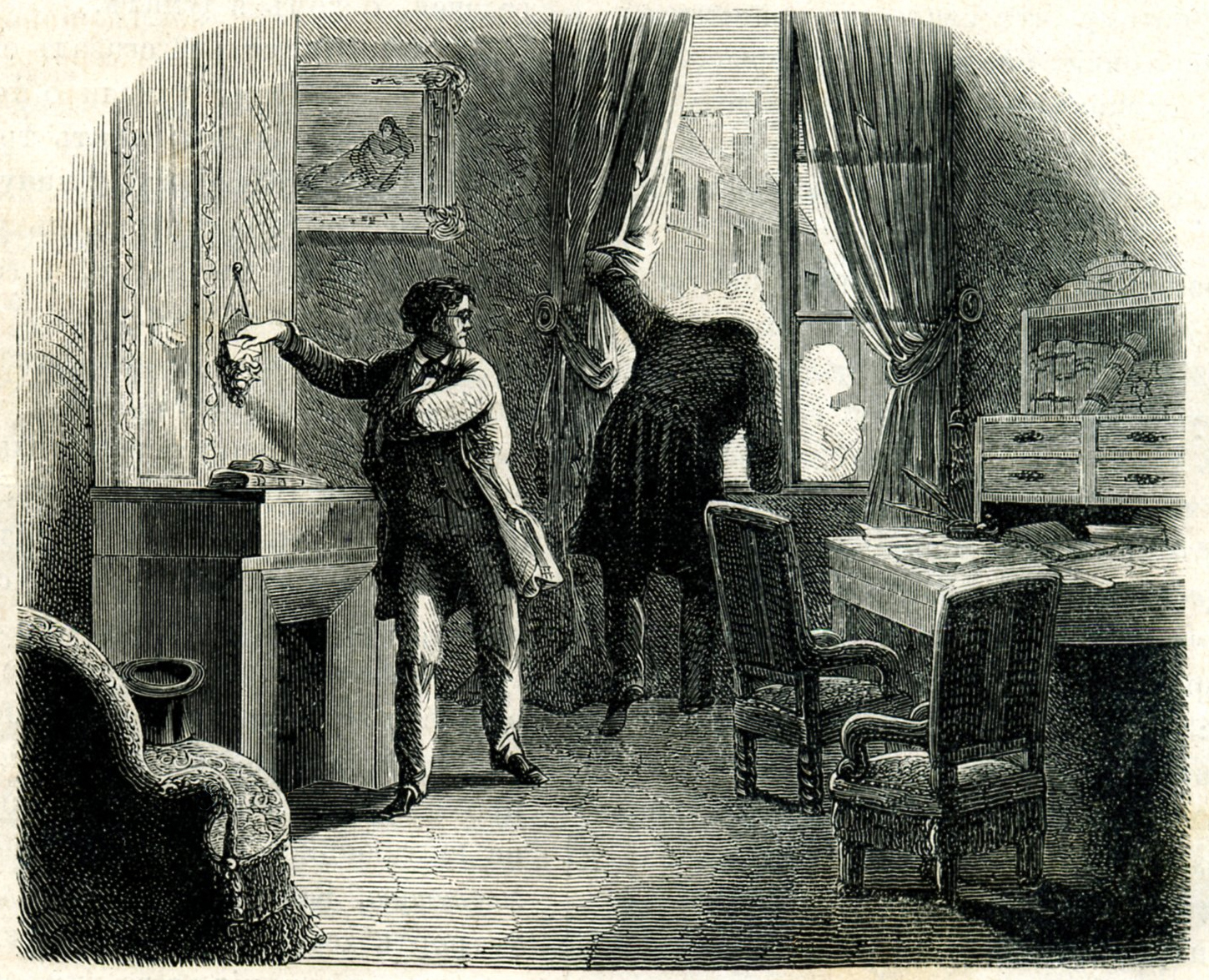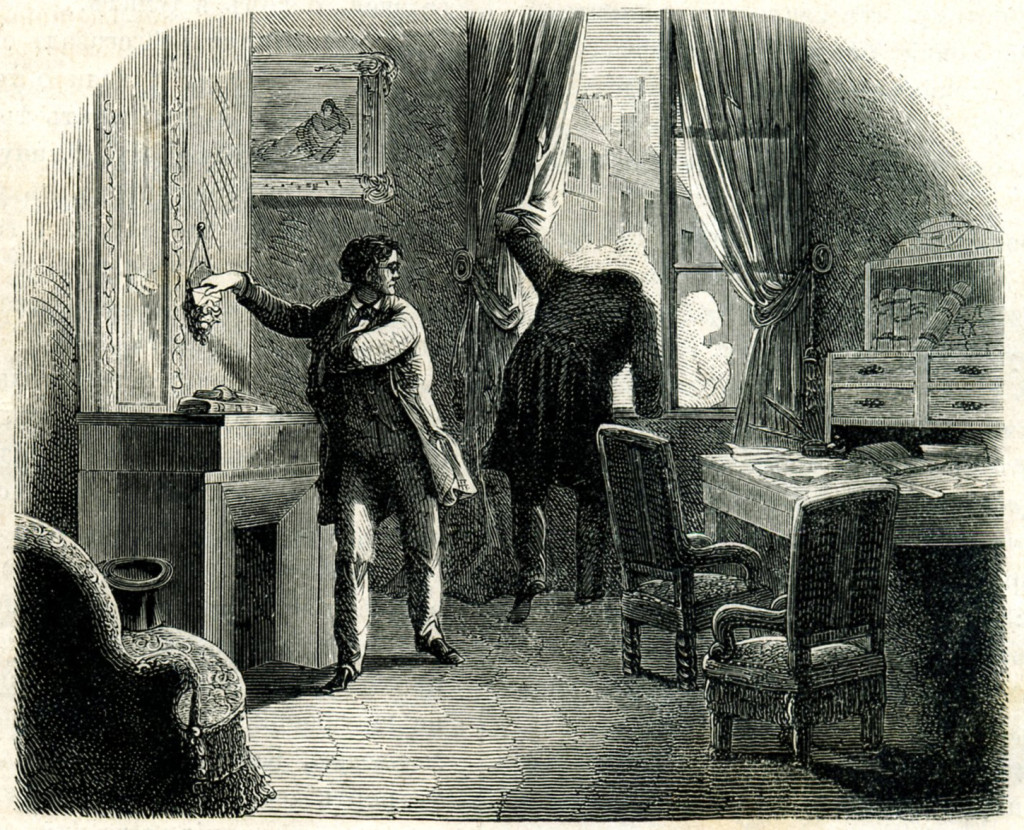 To snag your free tickets, you must correctly answer one Poe trivia question a day through Sunday, right here on the blog. Leave your answer in the comments section below.
Hint: I have cleverly sprinkled clues throughout my Poe-related posts on this site. Find these like Auguste Dupin and revel in your brilliance!
Update! Our winners — tied for first place — were Neil Ralley and Riley Kellog! Both displayed an impressive Poe knowledge and/or ability to Google things, but most of all, both demonstrated a willingness to come back here every day and think about Poe. Which deserves to be rewarded. Thanks to everyone else who participated, and if you still want to get tickets to the tour on Tuesday October 7th at 7:30pm, you can buy those here.
Question for Sunday October 5th
Today's question is a little bit trickier than most, but it's the last question so let's go out with a bang. In honor of today's Poe statue reveal in Boston, here's a question about Poe's parents in the city of his birth: David and Elizabeth Poe began their Boston acting career with a "melodramatic comedy in which David played Henry, the noble youth whose parentage is doubtful, and who saves the heroine, Miss Blandford, from fire and unmasks the villain." Elizabeth Poe played Miss Blandford. What was the name of the play?
Question for Saturday October 4th
In which essay did Poe call chandeliers and gas lighting, "the quintessence of all that is false in taste or preposterous in folly"?
Question for Friday October 3rd
For which newspaper did Poe cover the sensational 1844 murder trial of Polly Bodine, the "Witch of Staten Island," writing, "This woman may, possibly, escape; — for they manage these matters wretchedly in New-York. It is difficult to conceive anything more preposterous than the whole conduct, for example, of the Mary Rogers affair?"
Question for Thursday October 2nd
While living in what is now the borough of the Bronx, Poe spent many hours walking through the Fordham countryside. One of his favorite strolls included a particular bridge, part of the Old Croton Aqueduct and gorgeously impressive under a night sky studded with brilliant stars. His starlight strolls over this bridge quite possibly contributed to the cosmic nature of his prose poem Eureka, written in a haze of sorrow and contemplation after Virginia's death. What was the name of this bridge where Poe gazed at the heavens and contemplated the cosmos?  
Question for Wednesday October 1st
Poe's best-known mystery tale is Murders in the Rue Morgue. In the follow-up to that story, he ripped a real life NYC murder from the headlines: the mysterious killing of Mary Rogers. Miss Rogers' body was found floating in the Hudson River in July of 1841, near a somewhat ironically named field. What was it called?
Question for Tuesday September 30th
One of the best-known descriptions of Poe's wife, Virginia, comes from a boarder who lodged with the Poes during their first sojourn to New York City in 1837, who wrote that she was of "matchless beauty and loveliness; her eye could match that of any houri, and her face defy the genius of a Canova to imitate." What is the name of this bookseller and lodger who leaves us with this unforgettable description of the young Mrs. Poe?
Question for Monday September 29th
Poe wrote across many genres, but one of his outliers was nature writing. Nonetheless, Poe did take a stab at it once. What is the name of Poe's essay about a tributary of the Schuylkill River?
*** Post your answer in the comments section below. ***
The Fine Print: Comments will not be published until the contest is over. All questions will remain on the blog throughout the week, as a courtesy to those who may be joining us halfway through the contest. Tickets are transferable, so you can win these for a friend if you want to play but don't live in NYC yourself. At the close of the contest I will tally up the responses and announce the winner. In the event of a tie, winners will be drawn by lots.