Join me this Saturday January 19th to celebrate Edgar Allan Poe's 204th "birthday" with a walking tour of Greenwich Village. I'm running two tours, one at 2:30pm and one at 7:30pm. Tours are 90 minutes long, and you can buy tickets here.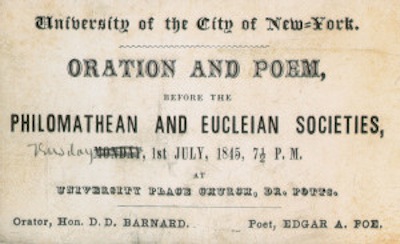 Poe belongs to New York. He was a literatus, not a loner, and New York has long been the home of the literati. Greenwich Village was his hometown. In this walk, we will take the opportunity to explore biographical, literary, and supernatural details of his life, how Greenwich Village influenced him, and how he saw Greenwich Village.
Meeting Point: 85 West Third Street, one block south of Washington Square Park between Thompson and Sullivan Streets, in Manhattan. Subway trains A B C D E F M stop at the West 4th Street Station.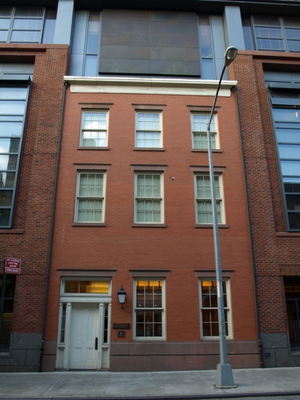 Tour covers approximately one mile. Please wear comfortable shoes and dress warmly!