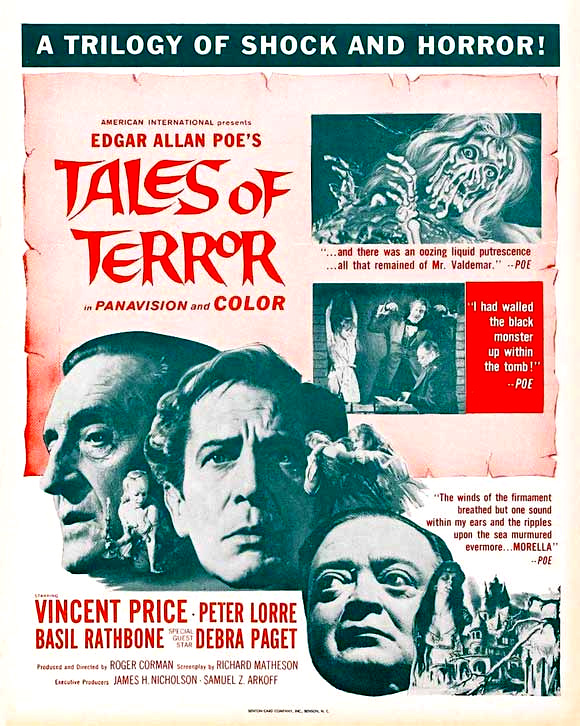 Win free Blu-rays of classic Poe adaptations TALES OF TERROR and THE PREMATURE BURIAL, or free tickets to Raul Garcia's brand-new animated adaptation EXTRAORDINARY TALES.
Ticket buyers for our upcoming Poe tribute tour, "The Fever Called Living: Edgar Allan Poe in Greenwich Village" will be entered to win these incredible new and classic Poe adaptations!
Produced and directed by cult great, Roger Corman, TALES OF TERROR (1962) stars horror legends Vincent Price, Peter Lorre, and Basil Rathbone. And Corman brings THE PREMATURE BURIAL (1962) to life in this ghoulish tale of murder and suspense starring acting great Ray Milland.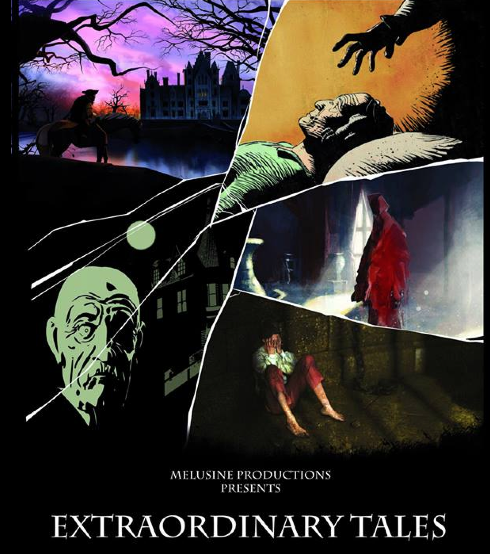 EXTRAORDINARY TALES offers heart-pounding takes on The Tell-Tale Heart, The Pit and the Pendulum, The Fall of the House of Usher, The Facts in the Case of Mr. Valdemar, and The Masque of the Red Death. Each told in a unique graphic style, these animated shorts feature the voices of some of the most beloved figures in horror film history: Guillermo Del Toro, Roger Corman, Bela Lugosi, and — in one of the final projects he completed — Sir Christopher Lee. Each tale is given a unique animated look, inspired by sources as diverse as classic Hollywood black-and-white monster films, or the pulpy feel of EC Comics.
Every ticket purchase for the October 7th tour automatically enters you to win a free Blu-ray or movie ticket — and other swag and prizes courtesy of EXTRAORDINARY TALES! So if you haven't yet taken our legendary Edgar Allan Poe tour, this is the time! Act now…. before it's too late!
ONE NIGHT ONLY! Wednesday, October 7th – EDGAR ALLAN POE IN GREENWICH VILLAGE
On October 7th, for ONE NIGHT ONLY, we bring back our annual Edgar Allan Poe memorial tour with The Fever Called Living: Edgar Allan Poe in Greenwich Village. Step into the Greenwich Village of the 1840s, where Poe lived and worked at the height of his fame — before plunging irrevocably into the final, abysmal chapter of his short life. This is the city's only walking tour endorsed by the curator of the Poe Cottage at Fordham, who declares there is "no better way to mark the anniversary of Poe's passing" in New York City.
Ticket buyers be automatically entered in a draw to win a FREE Blu-ray or set of movie passes — one ballot with every ticket purchase!