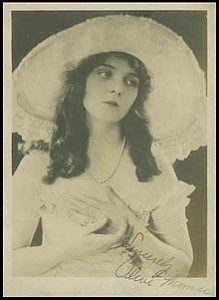 October 20th marks the birthday of Olive Thomas, a beautiful Ziegfeld girl, flapper, and silent film actress who was married to Jack Pickford, Mary's wild little brother. Olive has another special distinction, though: she is sometimes better known as the Ghost of the New Amsterdam Theatre.
Olive was born in Charleroi, Pennsylvania, on October 20, 1898. Around 1915, she moved to New York City and became a dancer in the famous Ziegfeld Follies. Now, if this sounds a mite young to you, you should also know that not only was 17-year-old Olive running around New York City working as a chorus girl, she had also already married once and divorced. A precocious little coquette indeed!
Lovely Olive soon caught the attention of the higher-ups at the International Film Company, and she landed a movie contract in 1916. She bid goodbye to Broadway and headed out to California where she met and married Jack Pickford. Jack was never the consummate professional, unlike his sister. He was notoriously dissolute, but Olive couldn't resist his rakish charms.
It would be her undoing.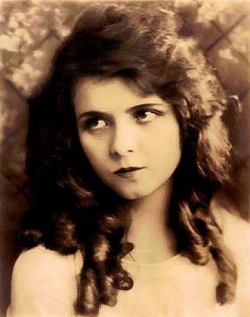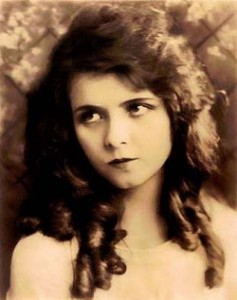 Various reports of her death tell the tale somewhat differently, but the facts of it are more or less these: In 1920, Jack and Olive went to Paris for a second honeymoon. They went out carousing one night, not returning to their hotel room until 3am. They had been arguing all night, it seems, and apparently things ended up in a sodden, acrimonious fight. Jack stormed out of the hotel room and Olive, sobbing, grabbed a blue bottle of mercury bichloride that had been prescribed to Jack for his syphilis. The capsules inside were shaped like coffins, which should have been a sign that they were poisonous (it seems the mixture inside was meant to be applied topically). Nonetheless, Olive downed the whole bottle, with the inevitable results.
Evidently, it seems that Olive has found her way back to New York City. Her ghost has been seen flitting around the New Amsterdam theatre, where she spent so much time in life. Her spirit wears a green beaded dress and clutches a blue bottle…. Stage hands have spotted her on so many occasions that it is now customary, when leaving the theatre, to say, "Goodnight Olive!" on your way out. Olive's ghost prefers men to women, they say, which makes sense given her flirtatious personality in life.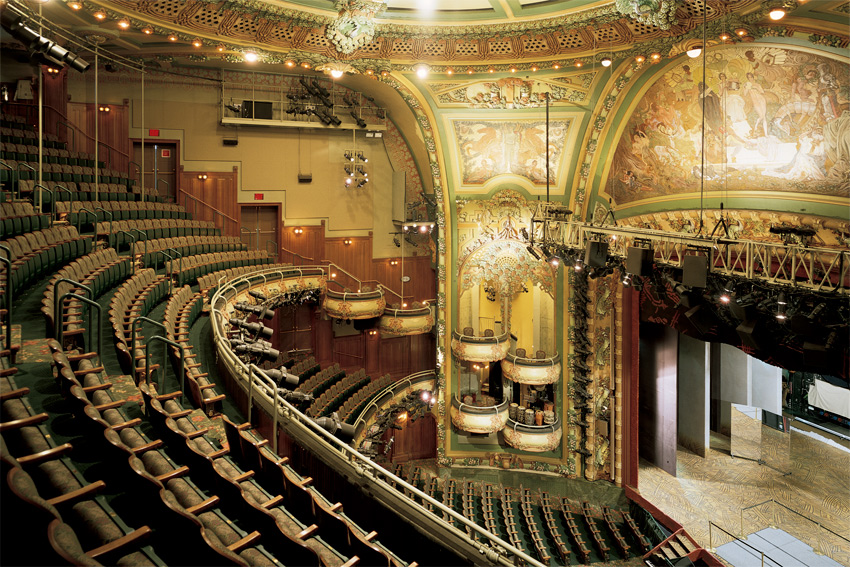 The best known contemporary sighting of Olive's ghost concerns a security guard who worked at the theatre of few years ago. He made a frantic 2:30am phone call to Dana Amendola (VP of Disney Theatrical, and manager of the current theatre) saying he had seen an woman in a green beaded dress walking on the stage and carrying a blue bottle. He yelled at her, "Hey, you can't be here!" and she glided right through the wall and out onto 41st Street. To this day, the security guard maintains that what he saw was the apparition of Olive Thomas. So the next time you catch a Broadway show at the New Amsterdam Theatre, don't forget to wave to her as you leave and say, "Good night Olive!"
Want to know more about the ghost of Olive Thomas, and other Broadway haunts? Check out our Ghosts of Broadway and Hell's Kitchen tour, this Saturday, October 25th.