The time is upon us for another Macabre Holiday Gift Guide! This year, we've decided to focus solely on books, in part because there were so many amazing ones this year, and in part because our Boroughs of the Dead tour guides have had quite a few publications among them in 2016. Also, who doesn't love a book for the holidays? Back in the day, publishers used to plug a "Christie for Christmas" to get folks buying an Agatha Christie novel every December. Of course, the very best gift you can buy your friends and loved ones is a Boroughs of the Dead gift certificate, but failing that, your absolute best bets for the literary and macabre minded on your list would be (in no particular order), as follows: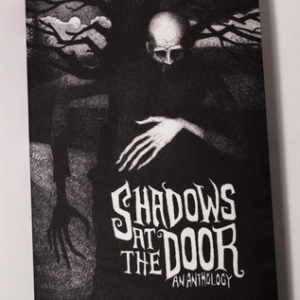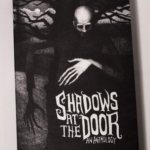 Shadows at the Door is one of our favorite websites; they gather an ever growing collection of original horror in the vein of M.R. James, Edgar Allan Poe, Washington Irving, Susan Hill, H.P. Lovecraft, Sheridan Le Fanu and many more. For the first time ever, they are releasing a collection of original short ghost stories in a gorgeous hardback anthology, available for purchase here. The book features new fiction in a classical style from emerging horror authors, each story focusing on the hauntings and legends of a specific locale around the world in far flung places such as of Durham, Norfolk, Derbyshire, Rugby, the Scottish Highlands, Toronto, Pennsylvania, East Sussex, New York, Rural Yorkshire, Lake Superior, and Melbourne, so you can be scared all around the globe. (Disclosure: the New York story was written by yours truly, Andrea Janes, owner and founder of Boroughs of the Dead, and master of the self-serving holiday gift guide!)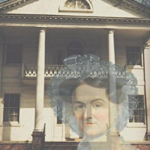 Speaking of self-serving, we're also featured in the Morris Jumel Mansion Anthology of Paranormal and Fantasy Fiction, published by Riverdale Books. The anthology showcases fourteen tales set in the Morris-Jumel Mansion, Manhattan's oldest house. Its opening story is by accomplished author and Boroughs of the Dead guide Leanna Renee Hieber, whose Strangely Beautiful series is out now from Tor. The second story in the anthology, "How Eliza Became a Ghost" was also written by yours truly but is none the worse for it.

All right, we'll quit with the books we've published (though not without reminding you to check out Eterna and Omega, the latest installment of Leanna's Eterna Files series) to focus on a few other works of fiction we loved this year.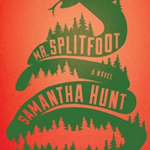 Mr. Splitfoot by Samantha Hunt was an incredibly moving ghost story — not an easy feat to pull off — that draws on the mythology of Spiritualism and Upstate New York to weave an unforgettable and haunting tale. There's enough here to satisfy the ghost story fan but the book has serious crossover appeal so you can totally buy it for your mom even if she "doesn't like horror." (It is guaranteed to make moms cry, though, and indeed brought this writer to tears when she read it as a mom-to-be).
Another standout was My Best Friend's Exorcism by Grady Hendrix. We read his Horrorstor rather on a lark when it came out, because the fun, frightening IKEA-design concept made for a book you wanted to open and look at — and then the story and writing made you want to not put it down. Happily, Hendrix's sophomore effort does not disappoint, and My Best Friend's Exorcism is a ton of fun. This gift will appeal to anyone who loves horror and has lived through the '80s (isn't that kind of the same thing?).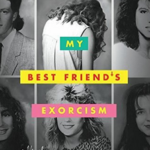 Finally, in the realm of fiction, there is a wonderful anthology out now from Valancourt Books, The Valancourt Book of Victorian Christmas Ghost Stories. The book is billed as the first-ever collection of Victorian Christmas Ghost Stories culled from rare 19th century periodicals, so it's sure to impress and surprise even the most erudite of your friends. As they explain on their website, "During the Victorian era, it became traditional for publishers of newspapers and magazines to print ghost stories during the Christmas season for chilling winter reading by the fireside or candlelight… Readers whose only previous experience with Victorian Christmas ghost stories has been Charles Dickens's "A Christmas Carol" will be surprised and delighted at the astonishing variety of ghostly tales in this volume." Maybe we should hand out a free copy to everyone who takes our "Ghosts of Christmas Past" tour!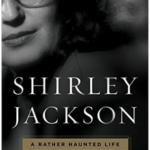 Switching over to the realm of non-fiction, one of the best biographies out this year was Ruth Franklin's Shirley Jackson: A Rather Haunted Life. For anyone who's reading the book strictly because they think of Shirley Jackson as a horror master, you won't be disappointed — she was a very macabre person in many ways — but you will come away with such a deeper, richer understanding of Shirley by the time you finish the book. (Evidence that this biography makes you feel like you know her? You end up calling her "Shirley," instead of "Jackson.") Warning: reading this book will make a person into a Shirley Jackson completist (and yes, that does include Life Among the Savages and Raising Demons, both minor masterpieces) so be prepared to dig deep and start buying an avalanche of books for the intended recipient of this gift.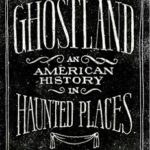 Shirley Jackson would probably have loved Colin Dickey's Ghostland, an exploration of America's most haunted locales and histories. In it, Dickey "embarks on a journey across the continental United States to decode and unpack the American history repressed in our most famous haunted places." The book is highly reviewed by pretty much everyone, including some of our own Boroughs of the Dead guides, who are already finding it a treasure trove of tales and insights. It's a book that's high on my own list this year, and one I'm also buying multiple copies of for many of my friends. Conceptually, Ghostland has a lot in common in terms of its methodology and approach with the way we do things here at BotD. That is, the book is more than just a rundown of haunted places, it's "a version of American history left out of the textbooks, one of things left undone, crimes left unsolved." In other words, thought-provoking, intriguing, and something I can't wait to get my hands on.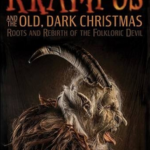 Another book that's definitely informing our tours this season is The Krampus and the Old Dark Christmas by Al Ridenour. It's no secret that we're big fans of doing Christmas a little bit darker around here, and that we love anything that has to do with the "night side of nature," as the Krampus does. Born of long-forgotten folkloric and pagan roots, the Krampus' resurgent popularity points to the fact that many other people are with us on this one. Even if Krampus has become a bit of a "hipster Santa," there's still a lot to enjoy here. Particularly enjoyable are Ridenour's first-person travelogue accounts, which lend an immediacy and sense of discovery to the proceedings. This book is the perfect gift for anyone who's into these subjects, or who just wants to cut through the treacle of the season — or, to paraphrase the author, for grown-up Dead Kennedys fans who still want to feel badass at tree-trimming time.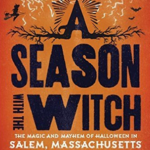 Speaking of travelogues, nobody has cornered the market on dark-themed travel better than J.W. Ocker, the author of the New York and New England Grimpendiums, and Poe-Land. His latest, A Season With The Witch, is an account of him uprooting his entire family and moving to Salem for an autumn to check out the town's various witch-themed activities and celebrations. Ocker wrings a lot of insight out of this conflicted town — conflicted because on the one hand it wants to honor the victims of 1692 while making money off them at the same time. To be perfectly honest, it's a struggle we identify with at BotD, where we literally make our living telling the stories of the unfortunate dead. Perhaps that's why this book seems so resonant to us — it opens up a whole lot of dialogue about the idea of "dark tourism" in this part of the world, while also remaining an incredibly fun and entertaining read.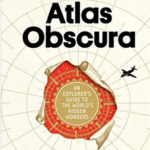 Finally, for the serious travel buff and fans of all things off the beaten track, Atlas Obscura Explorer's Guide to the World's Hidden Wonders is the perfect gift, whether they have a macabre bent or not, for here are "here are natural wonders—the dazzling glowworm caves in New Zealand, or a baobob tree in South Africa that's so large it has a pub inside where 15 people can drink comfortably; architectural marvels, including the M.C. Escher-like stepwells in India; and mind-boggling events, like the Baby Jumping Festival in Spain, where men dressed as devils literally vault over rows of squirming infants." Basically anyone who's interested in the world's curiosities will be thrilled by this marvelous, breathtakingly bizarre volume that reminds us that man and earth still have the ability to surprise us with their wondrous genius for beauty and absurdity.
Wishing you all a fantastic holiday season, filled with more books than you could possibly read in a lifetime,
Andrea, Owner and Founder of Boroughs of the Dead