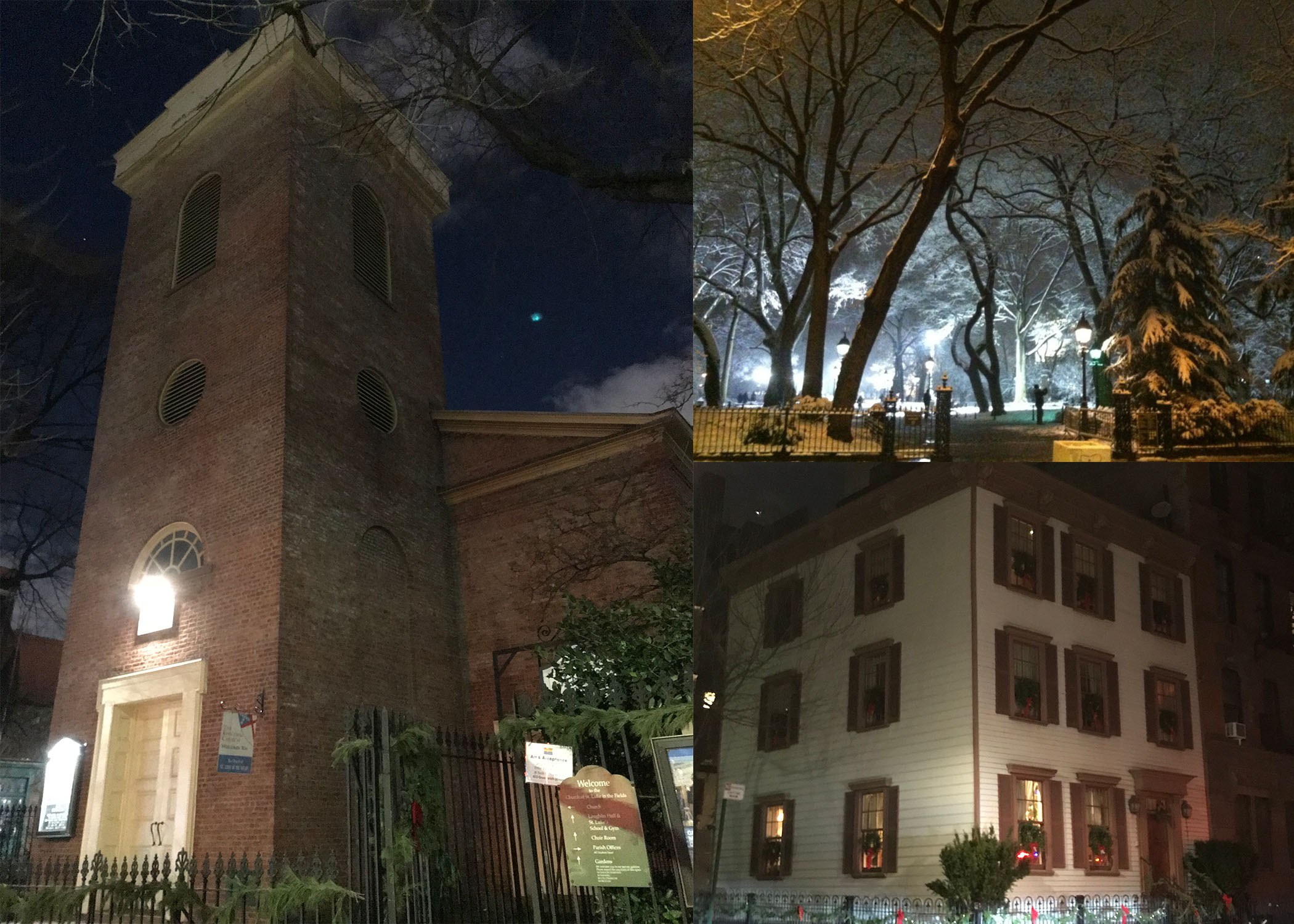 New for 2021! This year, we're offering a West Village Edition of our Ghosts of Christmas Past tour!
This annual holiday tour combines some of the best true ghost stories of the West Village with a special seasonal focus on the history of Christmas and its unique connection to New York City.
Learn how New York City's old "Knickerbocker" elite, including Washington Irving and Clement Clarke Moore, changed the way we envision Christmas and influenced holiday traditions — including telling ghost stories at Christmas. Visit the former neighborhood of 19th century writers of ghostly tales, such as Henry James, Edith Wharton, and Edgar Allan Poe. Discover hidden burial grounds and churchyards reputed to be haunted, and hear a chilling ghost story from December 1799 involving Aaron Burr.
Stops and stories on this tour include:
• Ghosts of Washington Square Park and NYU
• Edgar Allan Poe's former home, best viewed in "the bleak December"
• Aaron Burr's former estate
• One-time home of December-born horror author Shirley Jackson
• The Church of St. Luke's in the Fields, founded by Clement Clarke Moore, author of the poem "A Visit From Saint Nicholas" (also known as "Twas the Night Before Christmas")
Let us regale you with "winter's tales" of ghosts and spirits on this enchantingly unconventional holiday tour.
Those who are very interested in the dark history of Christmas and its connections to New York City may also wish take our "Ghosts of Christmas Past – East Village" edition. While there is some thematic overlap between the two tours, the stops and stories are different, so the tours can be taken alone or as a pair. Both tours are recommended to anyone who loves ghost stories and NYC history, and will be especially enjoyed by fans of Victorian ghost stories.
Tour begins in Washington Square Park, and runs rain or shine and lasts approximately 90 minutes, covering about 1 mile. Please wear comfortable shoes and dress for the weather.