The following guest post comes to us courtesy of Boroughs of the Dead guide Marie Carter, who leads our "Haunting Histories and Legends of Astoria" tour. Marie is a resident of Queens and an avid explorer of the borough. Her next Astoria tour is August 22nd. Tickets can be purchased here.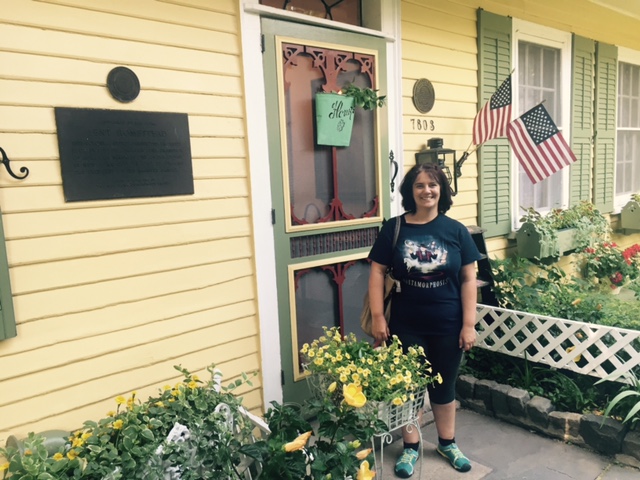 It doesn't seem real that this charming Dutch colonial house exists in urban East Elmhurst, a ten minute walk from Astoria and just across the bridge for Riker's Island, but happily, it does. Best of all, the owner, Marion Duckworth Smith, has lovingly restored the house and offers tours of this home which achieved landmark status in 1966. It is the oldest inhabited private dwelling in New York City and possibly the country. For anyone with a love of history and the quirky and old, this house is an eye feast.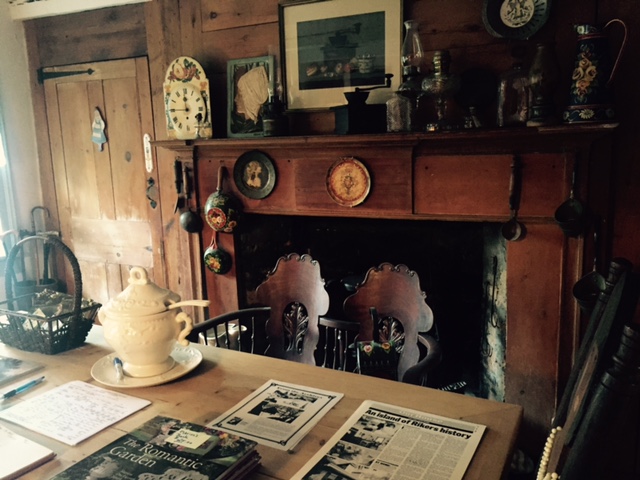 The house was built by Abraham Riker, a Dutch immigrant, around 1654-56. It was originally a one-room dwelling built with timber and fieldstone but Abraham Lent, a Riker descendent, made major additions to the house around 1729.

Michael M. Smith, Marion's late husband, had been a resident since 1966 and he asked his bride-to-be to come and see his cemetery on their second date. She did, and she fell in love with house, working hard to restore it over the years. "This house has been waiting for me," she said that night she first set eyes on the house. Over the years, she has covered the house with antiques and memorabilia, many bought at auction. Duckworth Smith is also the author of The Romantic Garden, a lavish full-color book that showcases the extravagant garden of the author's home and offers inspiration to anyone looking to bring some romance to their own backyard.
Some elements of the house I found particularly charming and memorable included the Dutch farm door in the front entrance which is split in two. The bottom half kept pigs out. The furniture and features of the dining room are typical of a Dutch New Amsterdam home. She also has a horse from an old carousel as well as Snow White dolls that she has collected over the years.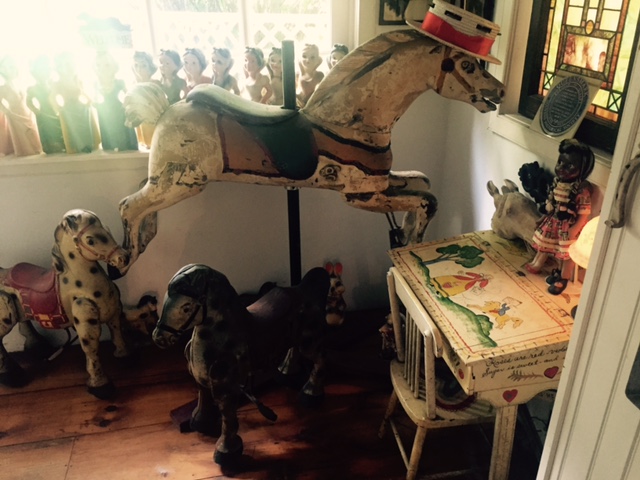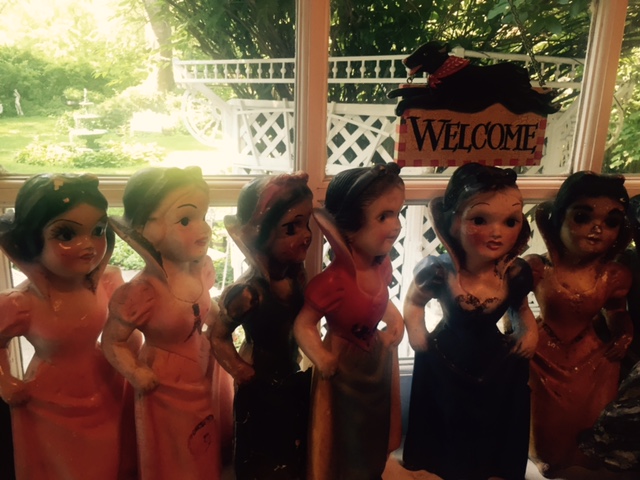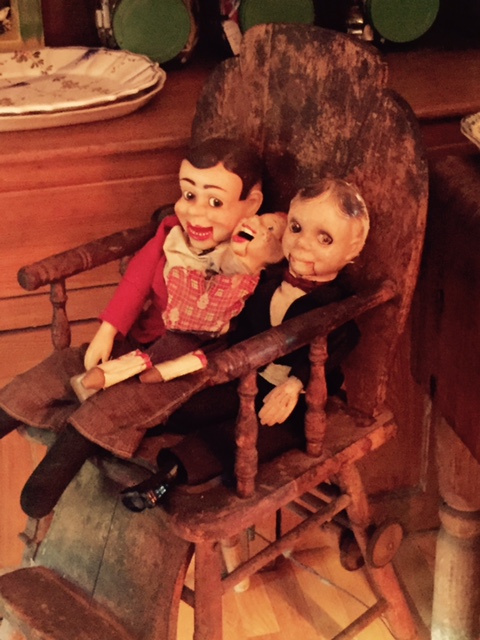 In one room, there is a Steinway piano. The Steinway factory is about twenty blocks from her home as well as the Steinway Mansion.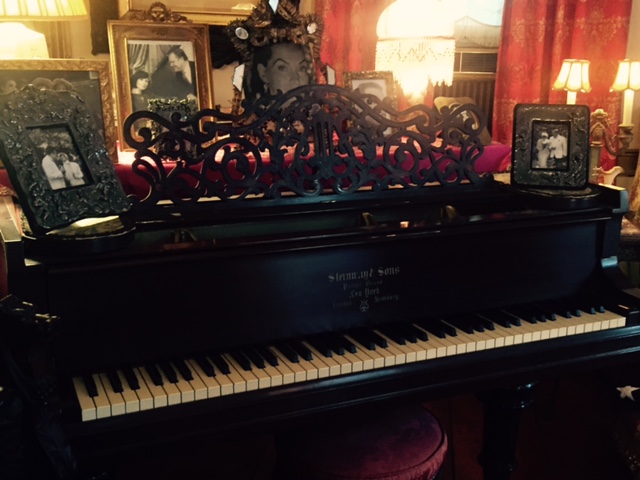 She also keeps a collection of old keys that have mysteriously washed up in her garden. There's the live skull next to a program from Hamlet starring a young Ralph Fiennes.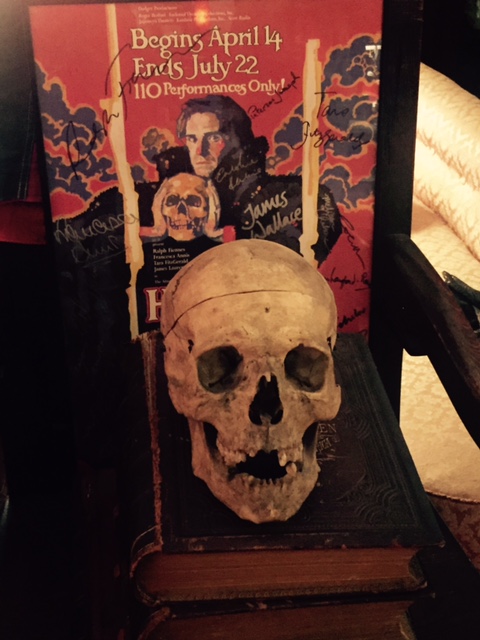 Duckworth Smith bought a couple of cows from the CowParade New York that now live in her garden including a first date cow that is wearing pearls and makeup.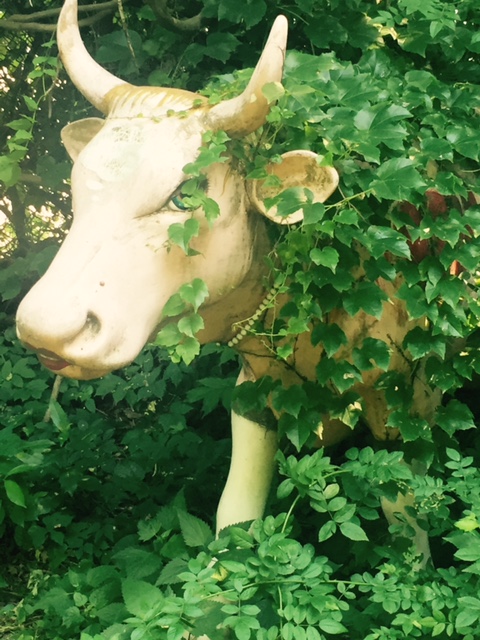 Duckworth Smith has created a gingerbread house out the back that she calls her workshop. She also has a brass hotel room number from the Plaza Hotel that she bought at auction.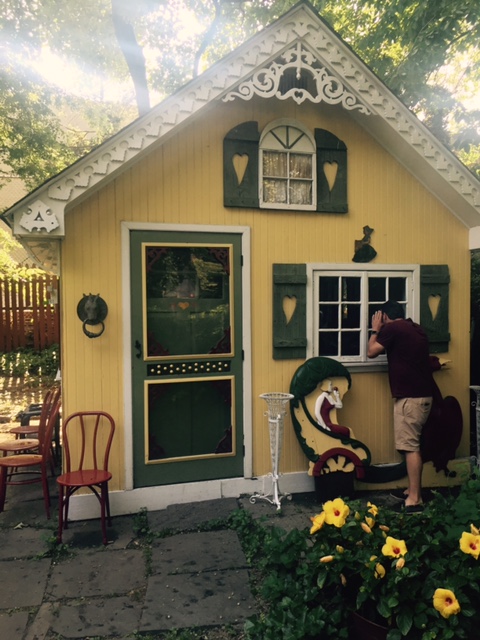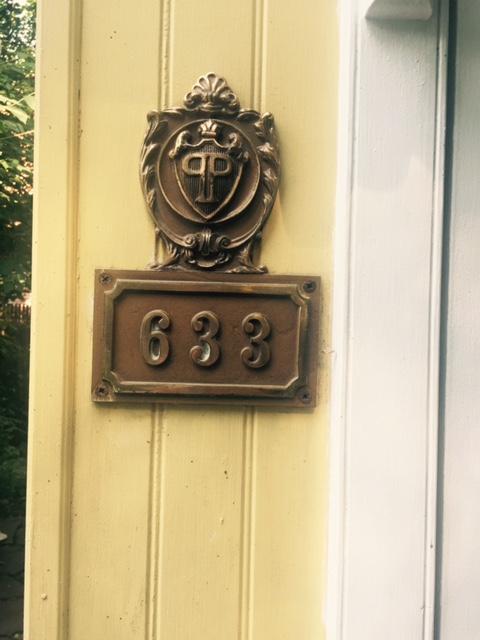 There is a cemetery in the back that has 132 internments. At the cemetery entrance is an iron gate with the name Riker embossed on it.The exiled Irish Catholic patriot, Dr. William J. MacNeven, husband of Jane Riker, is buried here. Hidden behind the cemetery is a small "secret garden" as Duckworth Smith likes to call it.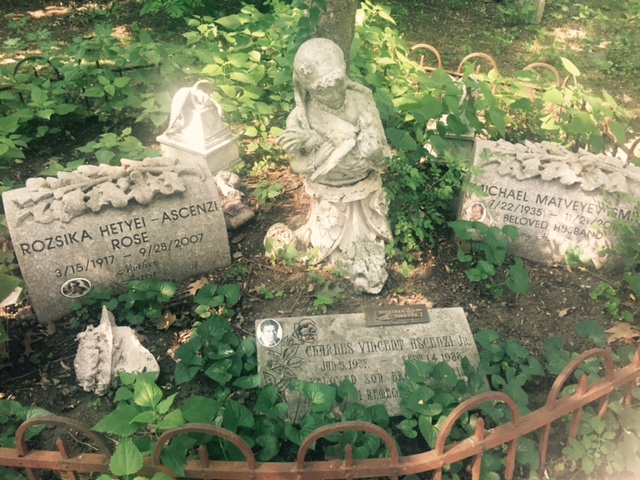 It seems like a 350-year-old house might have some ghosts but Duckworth Smith is disappointed that she hasn't had any significant ghostly activity in her home. "You'd think if there were going to be ghosts anywhere they'd be here." Although she did mention she gets an odd feeling from the library, the coldest room in the house and a room she doesn't like to hang out in. "There's an odd stain in the floor that looks like blood that it won't come out," she added.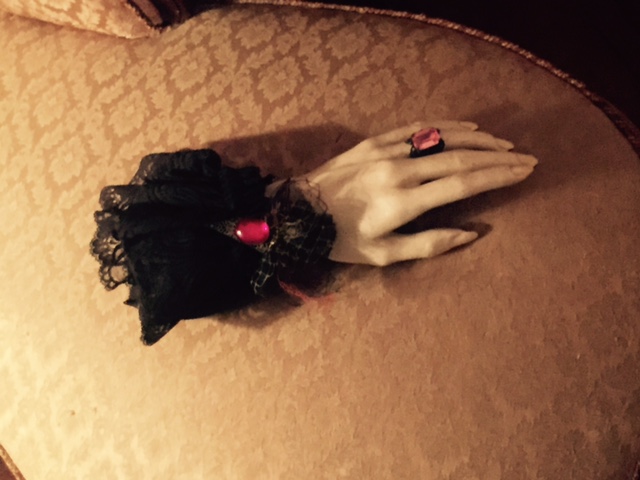 Duckworth Smith hosts tours during the summer months on the weekends. At $25, it is well worth taking the tour. To keep informed of upcoming tours go to their website.