Boroughs of the Dead has teamed up with the Merchant's House Museum, the Green-Wood Historic Fund, and the Brooklyn Historic Society for some exciting Halloween tours and events!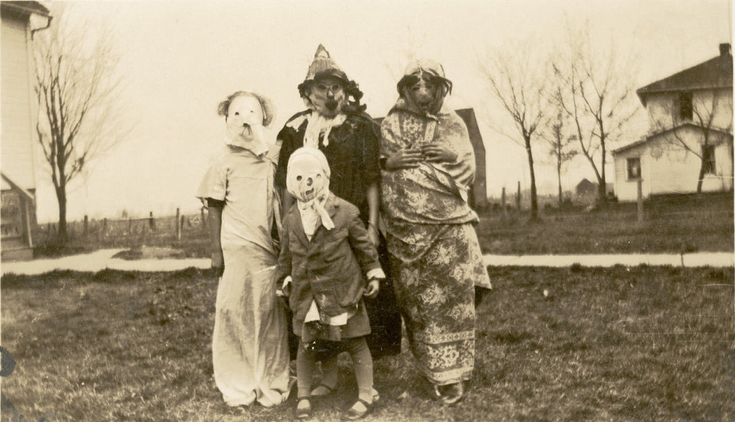 On October 10th, we team up with the Merchant's House Museum to present a special edition of our signature Edgar Allan Poe in Greenwich Village tour. This two-hour literary and historical walking tour traces a path into Edgar Allan Poe's life in Greenwich Village in the 1840s, where the author lived and worked at the height of his fame — before plunging irrevocably into the final, abysmal chapter of his short life. This tour will be led by Boroughs of the Dead founder, Poe fan, and horror author Andrea Janes.
Wednesday, October 10th, 2018, 6:30 – 8:30pm. $25. Limited capacity. Reservations required. Click here to purchase tickets.
On Saturday, October 13th, we'll hop on Green-Wood Cemetery's historic trolley for Calling On The Spirits, a tour of the cemetery's noted — and notorious — spiritualists. Discover the curious world of nineteenth-century mediums, magicians, and spiritualists in New York's foremost Victorian-era cemetery, Green-Wood. With a focus on the evolution and legacy of Spiritualism, this eye-opening trolley tour explores the era's obsession to commune with the dead and how this desire influenced entertainment, feminism, science, and technology. This tour is led by Andrea Janes, owner and founder of Boroughs of the Dead.
Saturday, October 13, 3:00 pm – 5:00 pm. $20 for members of Green-Wood and BHS / $25 for non-members.
And on Halloween night, we're teaming up with the Brooklyn Historic Society for Boos in the Borough: A Brooklyn Historical Halloween. BHS opens its doors for an evening of Halloween hijinks! Join us for tales of Brooklyn's ghosts featuring Boroughs of the Dead founder Andrea Janes, an exploration of funerary traditions with death educator Amy Cunningham, and more celebrations of all things macabre. Come in costume and participate in a contest for the title of Best Dressed Ghoul in Brooklyn!
Wed, Oct 31, 6:00-9:00 pm. Free. Reserve Your Spot.
Boroughs of the Dead couldn't be prouder to be a part of these collaborations, especially as we celebrate our 5th year in business. Our tours have always been committed to historical accuracy and the art of the macabre tale in equal measure, and we're honored to be included in the programming at these venerable NYC institutions.